18 Best Vacation Destinations for Elderly Singles in 2022
As an elderly single, do you have a vacation at the top of your to-do list? With fewer responsibilities on your shoulders, you can spontaneously take time out for recreation.
A solo trip has several health benefits. It also offers you the chance to meet like-minded people. However, finding the ideal vacation destination can be challenging due to your physical ability, interests, and budget. But that should change when you read this article.
Below we discuss some of the best vacation destinations for elderly singles in 2022. We talk about their locations, activities to look forward to, and more. So, read on.
18 Best Vacation Destinations for Elderly Singles in 2022
Pigeon Forge, Tennessee, USA
Pigeon Forge is a mountain resort town surrounded by beautiful mountain scenery. It has constantly attracted visitors for generations.
Although Pigeon Forge is a well-known family getaway, elderly singles will find this vacation destination fascinating.
In town you can enjoy shopping, fine dining, thrilling attractions, and hotels with indoor pools. You can also go hiking in the smoky mountains.
And if you do not fancy hiking, you can relax and enjoy the fresh air and scenery.
Ananda in the Himalayas Resort, India
Another excellent vacation destination for elderly singles is the resort in the city of Ananda.
Located at the foothills of the Himalayas, it offers visitors well-balanced healing programs and retreats. As the birthplace of Vedanta, Ayurveda, and yoga, it is the ideal destination for elderly singles.
Travelers can participate in activities that will help them improve their mobility and relieve stress.
The resort also offers various treatments ranging from toxic elimination to therapeutic massages. These treatments help to slow down the signs of aging in your body.
If you want to get some exercise, you can go hiking to enjoy the beautiful mountain scenery. Some other fun activities include golf, squash, and swimming.
You also get to interact and bond with other individuals in your age group when you do these activities.
Sedona, Arizona, USA
Sedona is a beautiful town in Arizona, less than two hours from the Phoenix airport. It is the ideal destination for elderly singles that enjoy sightseeing with its beautiful rock formations.
Travelers have several activities to choose from at Sedona, like bird watching or jeep tours.
If you love yoga, you will not want to miss the numerous offerings in Sedona. But if you want to relax and unwind, you can select from the many resorts and hotels.
Santani Resort and Spa, Sri Lanka
Another excellent vacation destination for elderly singles is Santani Resort and Spa in Sri Lanka. Less than two hours from Kandy City, this former tea estate is an eco-friendly resort dedicated to physical, spiritual, and mental wellness.
The beautiful and natural surroundings of the resort shield you from the polluted streets of Sri Lanka. The resort offers travelers excursions like tea factory visits, river walks, and hiking.
You can also relax with golf, yoga sessions, saunas, spa and steam room treatments.
Chiva-Som Resort, Hua Hin, Thailand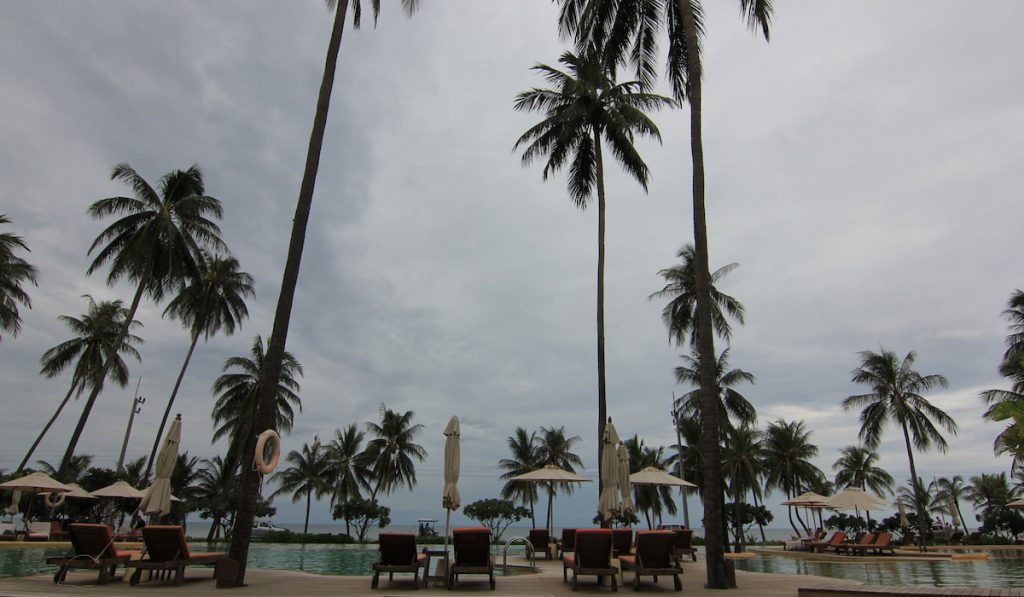 Chiva-Som is a well-known wellness destination located in Hua Hin.
The resort provides accommodations for travelers, with a swimming pool, a sauna, and a fitness center. It is the ideal destination for elderly singles looking to boost their health and overall wellbeing.
The resort offers guests alternative treatment options, like acupressure and reiki gemstone therapy. You can also try the signature Chiva-Som massage to relieve any tension during your vacation.
Chiva-Som allows guests to enjoy activities like cycling, golf, and tennis.
Alaska, USA
The state of Alaska is an excellent vacation destination for elderly singles. It offers travelers a unique experience with its beautiful glaciers and seascapes.
Travelers looking to explore during their vacation can join excursions and go hiking. You can also take your adventure to the water and paddle with giant whales and sea otters.
You can visit the port cities of Juneau and Sitka to enjoy the waterfront food scene.
But if you want a more relaxing vacation, you can immerse yourself in the beauty of the waterfalls and glaciers. You can take a trip to the Alaskan towns surrounded by wilderness.
If you visit in winter, you can also board the Aurora Winter Train to see the Northern Lights.
Santa Fe, New Mexico, USA
Santa Fe, New Mexico, is another ideal vacation destination for elderly singles. It is the oldest state capital in the United States with a colorful history. It also boasts several unique attractions elderly singles will find appealing.
If you are an artist or scenery hound, you will find this destination is the ideal vacation spot. You can explore the various museums and galleries or enjoy some fine southwestern cuisine—all within walking distance.
Santa Fe has numerous trails to explore for those that enjoy hiking. And depending on when you decide to travel, you can also go skiing.
Miami Beach, Florida, USA
If your ideal vacation spot is sunshine, warmth, and a healthy dose of culture, consider going to Miami Beach. It has something for every type of traveler, including elderly singles.
Visitors can enjoy the endless sandy beaches, excellent beachfront resorts, and abundant shopping opportunities.
There are other attractions like the Wolfsonian-FIU Museum and Fairchild Tropical Botanic Garden, one of the best tropical oases.
Pacific Coast Highway, California, USA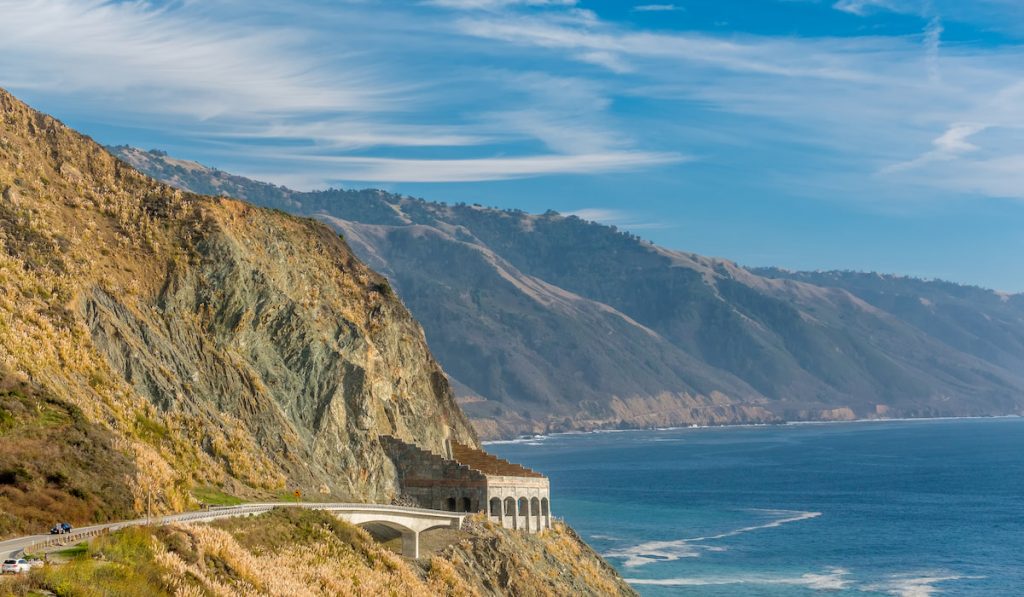 You can take a road trip along the Pacific Coast Highway in California. Road trips are perfect for exploring places you have never seen before.
Spanning from San Francisco to San Diego, this 600-mile coastal road has something for everyone, including elderly singles.
You can immerse yourself in the beautiful scenery as you drive. You can relax and unwind in the superb resorts and inns while enjoying a spectacular view of the ocean.
If you love surfing you can also visit one of the surfing villages.
Nevis, Caribbean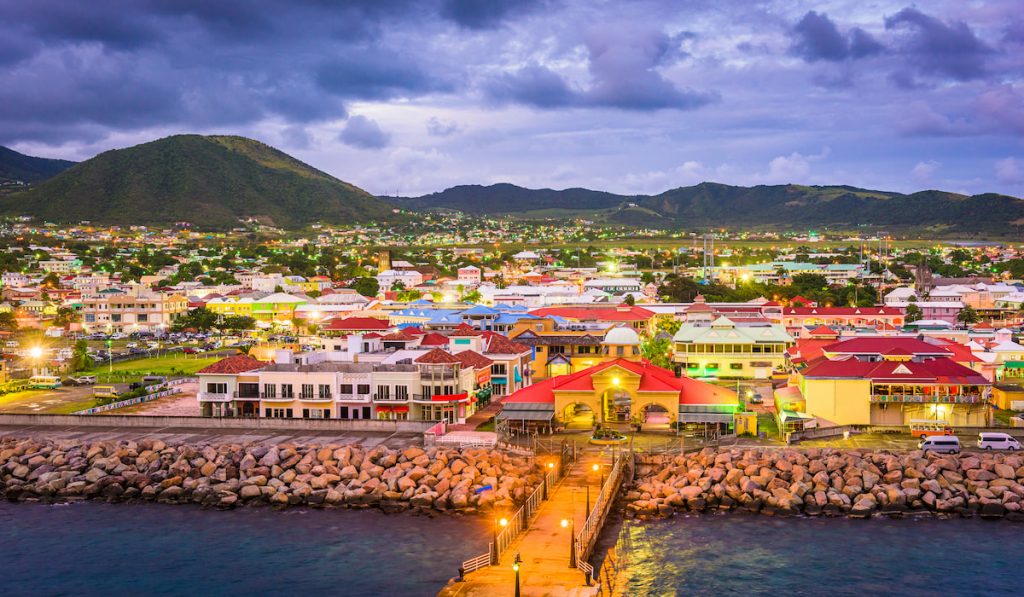 The Caribbean is the perfect destination for that tropical island getaway you have always wanted. But if you want somewhere quiet where you can take it easy, consider visiting the island of Nevis in the Caribbean.
Nevis is peaceful with spectacular scenery and white sandy beaches. Nevis is ideal for elderly singles looking to avoid loud parties and celebrations.
Visitors can experience some of the best cuisine and local fruits like tamarind and mangoes. The Four Seasons Resort offers an oceanside golf course, and a trip to Nevis Peak provides a chance to see Green Vervet monkeys.
Williamsburg, Virginia, USA
Williamsburg is another fascinating vacation destination for elderly singles.
Williamsburg is ideal for history lovers looking for fun and adventure. There is something for everyone, and visitors can experience the timeless elegance of this historic area.
You can get a feel for life in early America by staying in one of the 26 Colonial houses, visiting the blacksmith, saddle maker, and wigmaker; and watching full-costume reenactments.
Visitors can enjoy other fun activities like hiking, biking, and golfing. You can also go shopping, enjoy fine cuisines, visit museums, or get a spa treatment.
Key West, Florida, USA
Key West is an attractive vacation destination for elderly singles that enjoy a slower pace of living. However, you can decide how active or relaxed you want your vacation to be.
Visitors can go sailing to experience the beautiful sunsets. Those who do not like sailing can watch the sunset from the Mallory Square docks.
You can take a trip to the Dry Tortugas National Park and go snorkeling. You can also visit museums, bars, and one of the many eateries for some fine cuisine.
Kauai, Hawaii, USA
Kauai, also known as the Garden Isle, is the fourth largest island in Hawaii.
Its emerald-green valleys, cascading waterfalls, and tropical rainforest make it an attractive vacation destination for elderly singles. It has a rich culture and a laid-back atmosphere.
You can visit Limanhuli Garden and Preserve and explore the natural botanical garden. Some parts of the island require special access by air or sea for visitors to enjoy the stunning views.
However, there is more to the island than its beauty. Visitors can also go kayaking, snorkeling, hiking, and zip-lining. In the winter, you can tag along on a whale-watching tour.
To unwind, you can try one of the many beaches or the lighthouse.
Tuscany, Italy
Tuscany is another destination elderly singles can choose for a quiet vacation. It is home to some of the best paintings, architectural masterpieces, and sculptures. Visitors have plenty to look forward to and enjoy in Tuscany.
You can explore the countryside and surround yourself with olive groves and vineyards. You can take a wine tour that will take you to top wineries where you will get the chance to me some winemakers.
You can also go for a nature walk on the mountain paths or bike on the rolling hills.
Quebec City, Quebec, Canada
Located in eastern Canada, the French-speaking city of Quebec is one of the stand-out destinations on this list. Its French culture, friendly vibe, and numerous attractions make it an ideal vacation spot for elderly singles.
Although French is the official language, most residents speak English, so you won't have difficulty getting around.
You can stroll in one of the many parks or watch a military ceremony staged by Canadian troops.
You can also visit Montmorency Falls Park to see the stunning 272-foot-high waterfall.
The vacation experience you will get depends on when you decide to visit. Each season comes with different vibes and activities.
Newfoundland Island, Canada
Newfoundland is a unique vacation destination for elderly singles.
Located on the east coast of Canada, this island is known for its friendly vibe. It also has numerous attractions like museums, pubs, galleries, aquariums, and specialty shops.
You can go sightseeing and visit the rustic lighthouses, nature reserves, and theaters across the province.
If you are a hunter, there is a healthy population of moose, black bears, caribou, waterfowl, and lynx.
If you prefer fishing, you have the opportunity to reel in fish like salmon, whitefish, northern pike, and trophy brook trout.
Nature lovers have the opportunity to go bird-watching or whale-watching. You can also go canoeing, rafting, kayaking, and diving while taking in the stunning scenery.
Morro Bay, California, USA
Morro Bay is a gorgeous seaside town on the central California coast. It has numerous shopping opportunities, sandy beaches, restaurants, and fresh seafood.
Although you cannot climb Morrow Rock, you can do some bird watching.
The marine life is abundant, and visitors can take a whale-watching cruise or visit the Morro Bay Estuary Nature Center to see other sea creatures.
The beaches of Morro Bay are perfect for taking scenic strolls. Visitors can also go kayaking, hiking, picnicking, and beachcombing.
Bali, Indonesia
Bali is a unique but budget-friendly vacation destination for elderly singles.
It is a paradise with the perfect blend of people, culture, weather, activities, nightlife, and excellent accommodations. The stunning temples, beautiful beaches, and waterfalls make Bali one of the top vacation destinations in the world.
Visitors can visit one of the terraced rice fields to enjoy the beautiful and diverse landscape.
You can also relax with a spa treatment like the Balinese massage.
You can take a trip to Ubud to explore the Sacred Monkey Forest and Ubud Palace. Or you can visit the beach and go surfing or diving to explore the coral reefs.
Resources: