Is Copenhagen Good for Solo Travel?
Solo traveling is becoming a popular trend in today's society. So many people want to see the world, and solo traveling is the way to do it! No need for coordination, babysitting, or even planning your trip! You can simply hop on the plane and figure it out when you get there!
It's a more spontaneous, cheaper, and independent way to finally see all of the culture and countries you've known were out there just waiting for you.
Perhaps you're a young adult, finally on your own and free to do whatever you want. You've saved up some money, and before you settle down you want to see and experience the world.
Or perhaps you've just closed your settled-down chapter. Your last child has left the house and you're an empty nester, and in this new phase of your life, you want to travel the world. You're free from parental responsibilities and you'd like to spend some time with yourself, maybe even finding yourself. Well, solo world travel may be the option for you!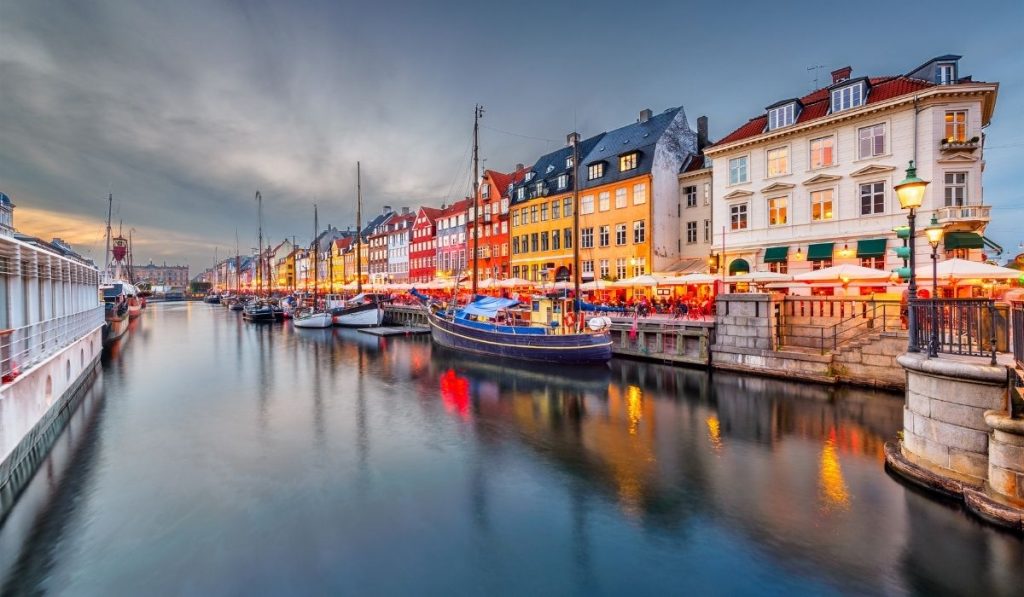 There's something about solo travel, omitting all big groups and itineraries that make you feel less like a tourist who only hits all the big sites before moving on, and more like an experiencer, open and eager to learn about and absorb the cities in your own pace and your own personal way.
However, there are precautions that must be taken. Solo travel should only be done in areas that are solo-travel friendly, whether that means they are safe, peaceful countries, have low crime rates, and are kind to tourists. Bonus if they speak English or you speak their language!
Unfortunately, as an unaccompanied woman of any age but especially as a young woman, solo travel can become extremely dangerous in the wrong areas and situations. You'll want to make sure you travel somewhere safe to ensure this is a positive and incredible experience!
So, you want to know if Copenhagen is solo-travel friendly? Read on to find out!
Where Is This Copenhagen You Speak of?
Copenhagen is the capital city of Denmark, located in Northern Europe. It is the country's hub and main place to experience its culture, including its economics and politics.
In the US, the political hub is Washington DC, the economic hub is New York City and the social hub is Los Angeles, but for Denmark, it is all in one place: Copenhagen! Obviously, the place to be! It has the largest population (obviously, as the hub of the country!), reaching approximately 1.2 million people.
It was first founded as a fishing village, but in the thirteenth century, it became an official city. Copenhagen is famous for its classic, traditional architecture such as tall, colorful, old English-style homes along beautiful riverfronts you can sail down. Copenhagen is known by multiple names: City of Spires and City of Beautiful Towers.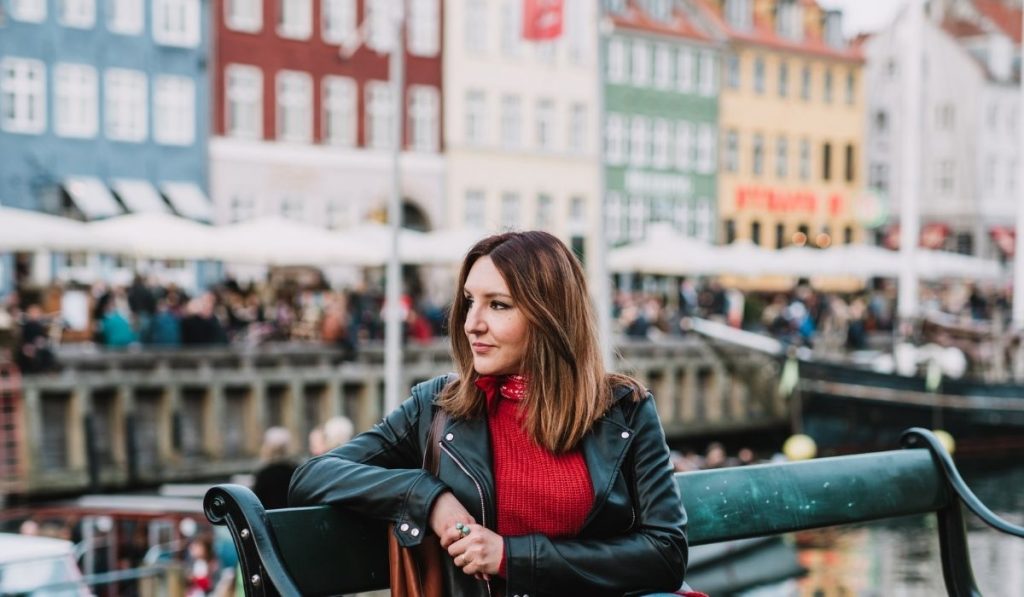 Is Copenhagen a Solo-Friendly Travel Destination?
Yes! The Danish capital is one of the safest places to travel as a solo traveler. The worst to look out for is pickpocketing and bicycle thievery, so that's a plus! It is one of the easiest places to find flights to, with good deals from cities all over the world.
Not only is Copenhagen a safe place to travel, but it is also an incredible place to experience. It has many historic landmarks you can visit, cultural experiences for you to try, and great food you can enjoy!
Last point in its favor: although Danish is the official language of Denmark, English is spoken widely among its citizens. Learning at least the basics of a country's language is proper etiquette before visiting, but if you are struggling, Danish citizens will easily be able to help you, are kind, and may even like being able to practice their English.
What Should I Know to Prepare for Traveling There?
The best time to visit Copenhagen is between May and August, the warmest months. Denmark gets beautiful snowfall, but it will be freezing, and unless it's Christmas time, probably not very enjoyable as a solo traveler. Especially if you are going on the famous backpacking trip around Europe, you'll want to hit the Northern European and Scandinavian countries in warmer months such as these.
There are many hotel options in Copenhagen, but they are more expensive and can be found in the Vesterbro and Indre By areas. For cheaper options, you'll want to come in the summer: the dormitories and hostels popular for solo travel are only set up in the summer months.
Two other cheaper, more unique options for a "hotel" stay would be the old fort of Flakfortet, or CPH Living, a houseboat hotel!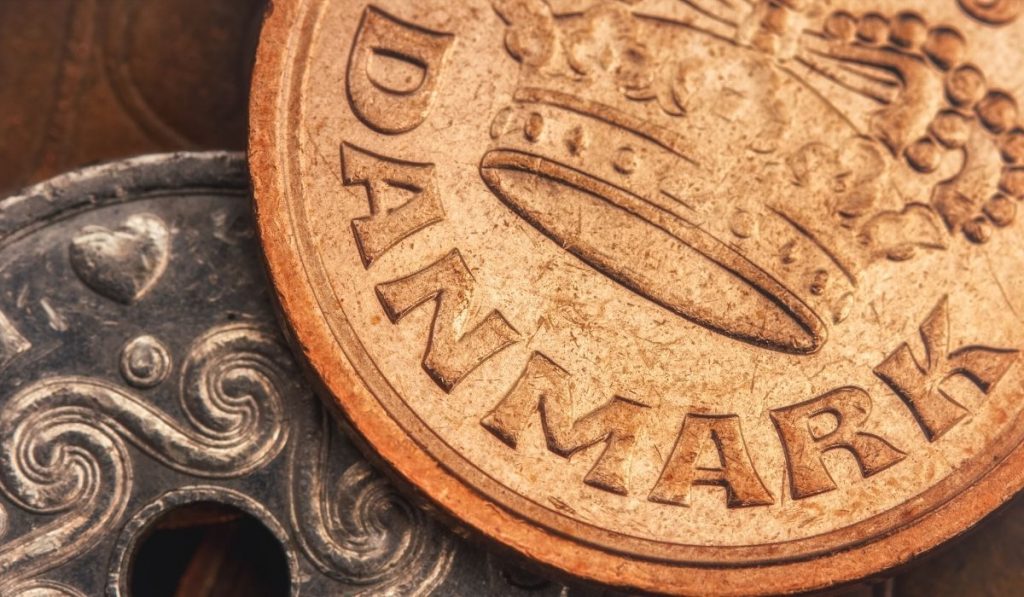 The national currency of Denmark is the Danish Kroner or the DKK. One DKK (expressed as 1K, so don't get alarmed when you see things costing 1K– it's not one thousand dollars!) is the equivalent of fifteen cents of an American dollar.
In finding transport around the city, public transportation is efficient and is everywhere! You can ride buses and trains on the intercity or metro buses, and there is an S-train route all over the city. If you're trying to get around, go to either Norreport Station or Central Station, the two main train stations, and you'll find your way to your destination. If you want a faster and less public transportation method, you can take taxis but they cost more.
If you'd rather take the scenic route, consider one of these two options. As Copenhagen is a city next to canals, boat rides are a must for transportation to get the Danish experience. DFDS Canal Tours is a mainstream boat tour company in Copenhagen, and you can get a two-day pass for only 220K, and it's unlimited, meaning for two days you can ride around on any boats in the system you like!
What's the nightlife like in Copenhagen? Lots of bars, lots of partying, so if that's what you like then you've come to the right place! Europe has a much lower drinking age, and Denmark's is 16 years old (18 if you want to order at a bar).
Copenhagen's nightlife is full of fun drinking parties at pubs and bars. Norrebro and Vesterbro have the more budget-friendly drinking options, but if you want a higher-class club or establishment, then Nyhaven would be more your thing. It all comes back to budget after all!
What Are the Must-Sees of Copenhagen?
Hoping to be able to just melt into the life and culture of the Danish? Well, the first stop would be the area of Nyhavn.
Originally used as a fishing harbor, Nyhavn is now one of the most aesthetically pleasing, gorgeous places to spend your time in Europe. Nyhavn is what comes up when you google pictures of Copenhagen– the multi-colored, tall buildings standing side by side across from the canal, a waterfront with beautiful sailboats banked along its sides. So, if you're wanting to take any Instagram-worthy photos, Nyhavn is the place!
It is also an extremely peaceful place to be. You can walk or bike along the streets, take a boat down the canal, stop in shops or find a restaurant and enjoy your food on an outdoor table, just taking in the tranquil, pleasing sights and smells. You may never want to get back up again!
Stroget is the place to go if you want to do some shopping. Whether for gifts to bring home to loved ones, souvenirs, or perhaps a whole new European wardrobe for yourself, Stroget is a shopping street in Copenhagen which is actually the longest in all of Europe. And, as such, they have everything you could possibly want to shop for, and at any price range.
If you'd like to take some more touristy stops on your trip, there are several must-sees that will make your journey all the more worthwhile.
First is the Statue of the Little Mermaid. Yes Disney fans, the Little Mermaid. Hans Christian Andersen, the author of The Little Mermaid and numerous other classic fairy tales, wrote his works in this very city. In 1913 Edward Eriksen created the statue in his honor and memory.
So, if you want to pay tribute to the author of the stories that built your childhood and probably influenced you throughout your life, the Statue of the Little Mermaid is a must.
Speaking of Disney princesses like Ariel, another great place to stop is Tivoli Garden. Tivoli is an amusement park that actually was the inspiration for Walt Disney in creating the Disney theme parks. And if it inspired Disneyland, you know it's good.
Finally, perhaps you'd like to learn about some Danish history along with experiencing its modern culture. For this, we recommend two places: the National Museet and Rosenborg Castle.
The National Museet is the perfect place to go for a deep dive into Denmark's history, containing all of its major antiquities all the way back to the Stone Age. Now that's some rich history!
Along with that, it has the more broadly interesting pieces such as Viking and Medieval artifacts: medieval jewelry, Viking weaponry, and runes carved on stones. The coolest feature, however, is a 3,000-year-old Sun Chariot! Go check it out!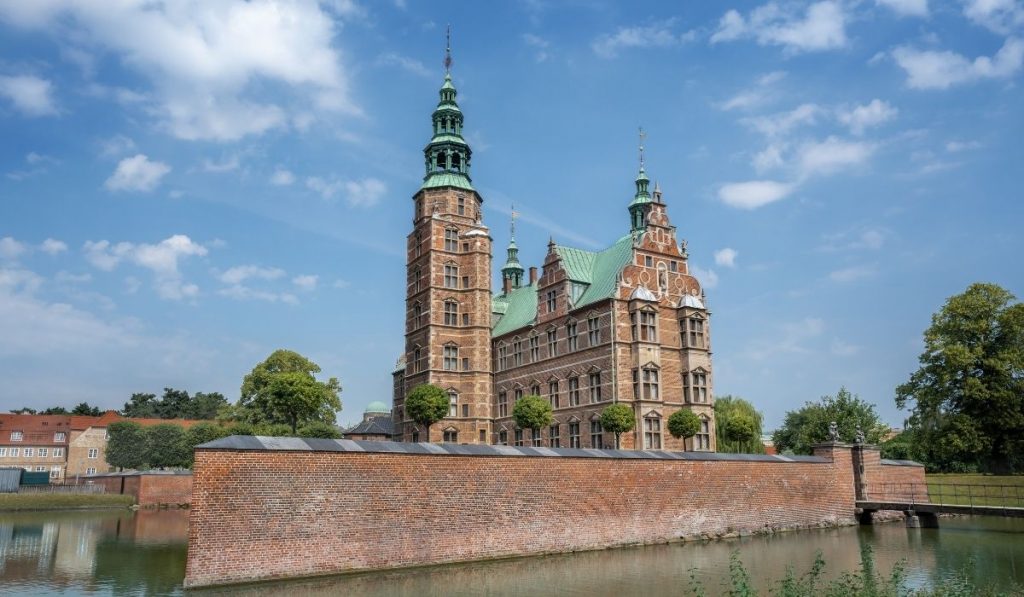 Rosenborg Castle is a perfect place to learn about and appreciate the beautifully brilliant architecture of Scandinavia.
Due to its strategic position, whoever controlled Rosenborg Castle controlled the entrance to Denmark and the rest of Scandinavia. Taking a tour of this magnificent castle will give you an understanding and appreciation of the rich history of Denmark and its architecture.
Whether traveling as a new adult wanting to get a new perspective on life and experience the world, or as someone who has experienced a lot of one place and would like to see more of what the world offers, whether male or female, young or old, poor or wealthy, Copenhagen is the perfect place for you.
With kind and helpful citizens, beautiful scenery, great food, and unique culture, Copenhagen is a perfect spot for a first-time solo traveler or a peaceful break in your world traversing.
Resources