Best River Cruises for Solo Travelers in 2022
You've probably heard of adventure cruises, Christmas holiday cruises, and budget cruises, just to name a few. But did you know that you can go on a solo river cruise?
Solo river cruises are becoming popular for individuals who love traveling alone and are looking to interact with people with similar interests. Some of the best river cruises for solo travelers include AmaWaterways, Avalon Waterways, Riviera Travel, Tauck, and Scenic.
Our detailed guide looks at some of the top river cruises for solo travelers in 2022. We also give you practical tips on how to navigate your first river cruise if this is your first time.
Top 11 River Cruises for Solo Travelers
Some of the highly-rated river cruises you should check out in 2022 include:
1. AmaWaterways
AmaWaterways Cruises is a premium cruise line that provides solid inclusions, active shore excursions, and wine theme cruises. The cruise line mainly attracts solo travelers and couples, but families also make bookings thanks to the stateroom designs.
Featuring single-occupancy staterooms, AmaWaterways provides traveler specials to solo travelers to eliminate or reduce the single supplement for those who book in specific stateroom categories.
Most of its European riverboats have single-occupancy staterooms. Some of the ships that suit solo travelers include AmaCello, AmaDolce, AmaBela, and AmaVerde. These ships sail the Rhone, Rhine, Dutch, and Moselle waterways. It's recommended to book in advance as there are only one or two rooms per ship.
AmaWaterways also has cruises on the Mekong in Cambodia and Vietnam, the Douro River in Portugal, and the Chobe in Botswana.
Additionally, AmaWaterways champions wellness cruises for those looking for some zen. You can try activities like yoga and tai chi that allow you to relax.
Outside the cabins, solo travelers can enjoy amenities like massage services, a hair salon, sun decks, and more.
Trips in 2022-2023 run for 7-16 days and cost around $1,500-$18,000 per person, with the cost depending on the itinerary. AmaWaterways plans to sail a 46-night voyage across seven waterways in Europe, and this is expected to cost $26,000 per person.
2. Riviera River Cruises
When doing your research on solo river cruises, you may discover that certain lines can be restrictive. Some are only available on specific dates, and a few will only have a handful of cabins on each departure date. That makes it challenging to find the right voyage to unlock solo savings.
Riviera River Cruises has been in the industry for close to 37 years and seeks to redefine its solo traveler deals that are available on select itineraries in all cabin categories across the whole ship.
That means if you want room to spread out, you can book a top-of-the-line suite without an extra supplement charge.
3. Avalon Waterways
Avalon Waterways is another cruise that eliminated the single supplement across select Asian and European river cruises. You should note that the special that waives the supplement only applies to some cabin categories and bookings that have a limit or deadline.
Solo cruisers will love the itineraries that include culinary walks to discover local specialties and architecture, time to admire the French countryside scenery, and cooking classes in Lyon.
Avalon has selected departures with single rates, with five cabins offered initially. You can see the number of cabins available and the deadline for booking. The cruise line also allows travelers to discover shore, active, or classic excursions, which vary from standard tours with a local guide to hiking outings.
4. Tauck
Tauck is another cruise line that waives a single supplement on each offered sailing trip. The offer applies at different times of the year, and you need to keep checking their site.
Solo travelers will love the fully-guided, inclusive nature of Tauck's river cruise tours, which is an added advantage.
Tauck has nine river vessels that you can choose from to explore waterways like the Rhone, Danube, Rhine, and the Moselle. The cruise line also has exclusive access to gala dinners in historic castles and wine tasting at private vineyards. Outside of the cabin are complimentary bikes, a sun deck, and a fitness center, to name a few.
River voyages in 2022 and 2023 are expected to run for 8-25 days, with the cost per person ranging between $3,000-$13,000.
5. Uniworld Boutique River Cruise Collection
Uniworld Boutique River Cruise Collection offers single occupancy deals throughout the year for its cabin, departures, and sailing categories.
The S.S. Catherine is the first Uniworld river cruise ship with a dedicated single-occupancy stateroom.
Uniworld sails to historic cities across France, Italy, Central Europe, Russia, Peru, and India. You'll love the antique artwork, stylish decor, and specialty restaurants that can accommodate close to 120 cruisers.
Millennial solo travelers have an option of two ships that have onboard nightclubs, bars, rooftop lounges, yoga classes, and more.
6. Emerald Waterways
Emerald Waterways, also known as Emerald Cruises, is another popular river cruise that transports solo travelers across popular rivers in Europe and Asia, like the Volga, Mekong, Douro, Rhine, and Danube.
The cruise line offers solo-cruiser specials routinely to waive the supplement in the select cabin and sailings categories. However, the offer doesn't apply to the highest-level suite categories. The offer is also only valid for bookings made during a given timeframe.
Common amenities include sun decks, wellness facilities, heated indoor pools, and plenty of eateries. You can also rent bicycles to explore historical parts of town.
Emerald Cruises in 2022 and 2023 have sailing trips that last between 5-26 days, with the cost ranging from $1,200-$10,400 per person.
7. CroisiEurope
CroisiEurope is another popular river cruise that waives the single supplement during promotions. They may waive the supplement for a few weeks, months, or more.
The Strasbourg-based cruise trots out the solo traveler savings programs, offering a cabin dedicated to solo cruisers on the MS Camargue and La Belle de l'Adriatique.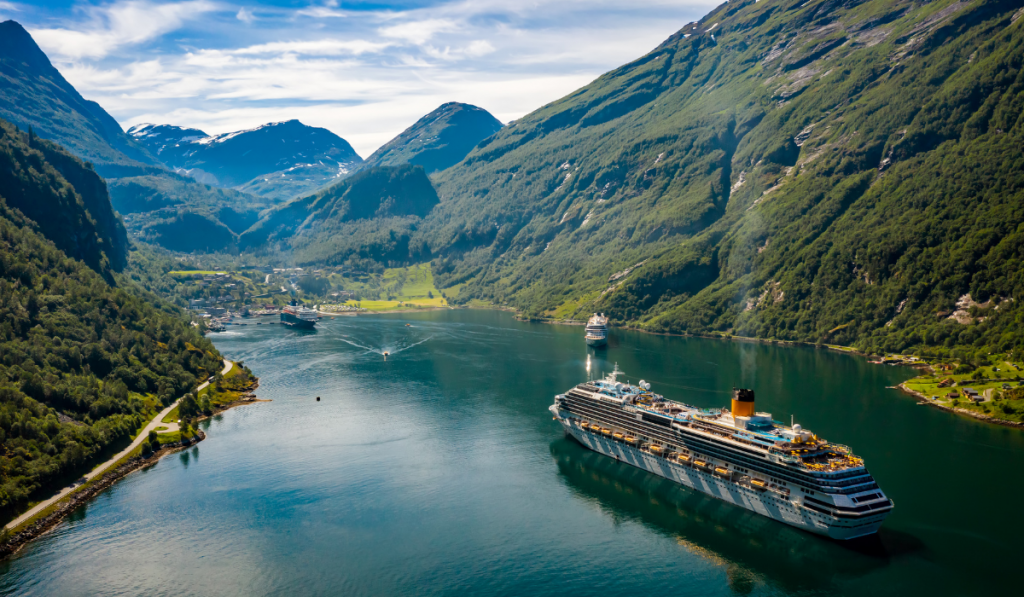 8. Scenic
Scenic Luxury Cruises provides all-inclusive, lavish river cruises from the Danube to the Mekong. Solo travelers can do as little or as much as they wish to while onboard and ashore.
Additionally, there are single-occupancy staterooms for solo travelers. Their ships, Jasper, Opal, Scenic Amber, Diamond, Crystal, and Sapphire, all have dedicated single-occupancy staterooms that have private balconies.
Scenic river cruises can go for 5-36 days, with the costs ranging from $2,000-$23,000 per person.
9. American Queen Voyages
American Queen Voyages is based in North America and sails in the Tennessee, Mississippi, and Cumberland rivers.
With four paddle wheelers, the river cruise line can accommodate up to 400 passengers. Common amenities include an entertainment hall, dining room, sun deck, and lounges.
American Queen Voyages offers a single outside stateroom with a veranda. You won't find dedicated staterooms for singles, but you can book a trip by paying for the single supplement.
The 2022-2023 cruises are expected to last for 5-20 days, with the cost starting at $1,300 to $6,000 per person.
10. Vantage Deluxe World Travel
Vantage Deluxe World Travel has a vast range of options for solo travelers across its river cruise packages.
Some of their fleets provide single-occupancy staterooms. There are 14 supplement-free solo cabins on the River Splendor and eight solo cabins on the River Voyager.
Another impressive fact is that Vantage has a traveler matching service that allows solo passengers to request to be matched with the same-sex roommate when reserving a trip.
You only get charged the double-occupancy rate if Vantage finds you a roommate. However, if they can't find a match, you only get to pay 50% of the single supplement.
11. Viking River Cruises
Viking River Cruises is a popular cruise line known to have over 60 ships. This cruise line traverses major rivers like the Rhine, Douro, Danube, and more. Some routes also sail to Egypt, Russia, Ukraine, and Asia.
Additionally, Viking River Cruises are planning to sail the Mississippi River starting in summer 2022.
River cruises for 2022-2023 are expected to last between 8-23 days, with prices varying from $2,000-$11,000 per person.
How Does a River Cruise Work?
River cruise ships are smaller than ocean cruise ships, but they have customized offerings like fine dining. Some cruises will curate their cuisine based on the rivers and locations you are visiting.
River cruise ships dock close to a city center, which gives you time to explore the town and participate in the organized excursions. Excursions are included in the cruise price and are meant to help you experience the cities, learn more about their history, and visit different attractions within the set days.
Although most river cruises are all-inclusive, certain cruise lines like the American Queen charge an extra fee for their excursions.
Tips for Going on Solo River Cruises
Most cruises are tailored towards couples and families. However, most cruise lines are recognizing the rise of solo travelers and are adjusting their packages to suit this group of people.
Here are some timely tips when going on a solo river cruise.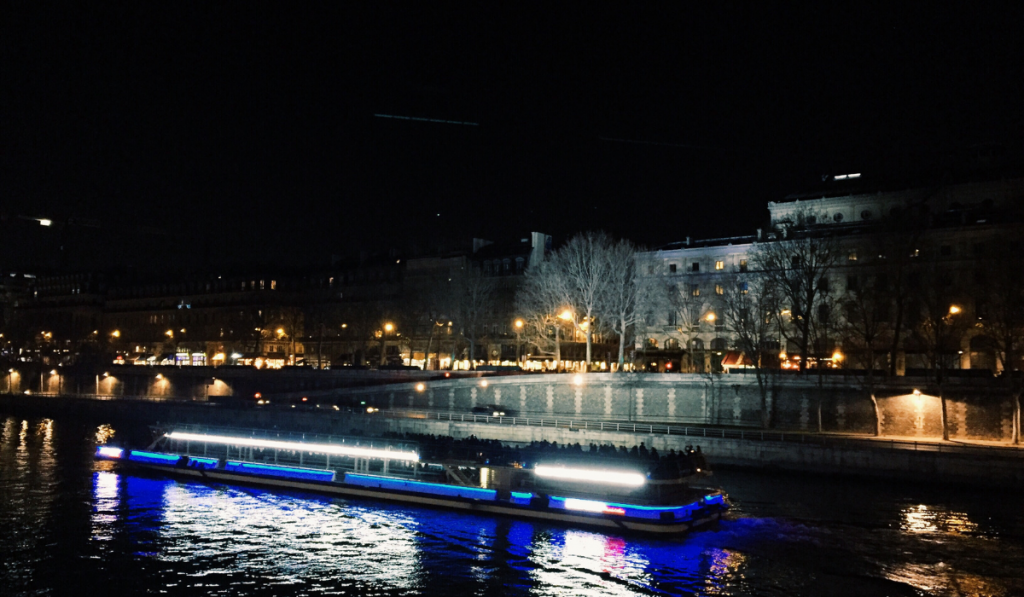 Do Your Research
You'll realize that rates for solo cabins tend to fluctuate based on customer demand, season, destination, and other factors. That means you might not have an option to compare single cruise room prices to standard cabin prices.
Additionally, some cruise lines offer solo cruise cabins like AmaWaterways and Vantage. Occasionally, others may waive single supplements on double-occupancy cabins.
It's best to book early to get the best solo cruise cabin rates if you're planning to go on a river cruise later in the year.
Compare double-occupancy cabins with single supplements to solo-cruise cabins before booking. You may find that you get a better-size cabin at a fair rate.
Avoid Overpacking
Most river-cruise cabins for solo travelers are compact and may not have space for two suitcases. Pack the basics and mix the colors to easily match your outfits. You can switch up your look with jewelry or statement scarves without adding extra clothing that will only add bulk to your suitcase.
Opt for Guided Trips and Tours
You don't have to feel scared of exploring new places by yourself. Most cruise lines have a range of guided trips and tours.
With expert guides, you get to better understand a city's history, the different attractions on the river, and also experience more from every visit.
You get to personalize your holiday by participating in once-in-a-lifetime experiences like sampling different wines, taking a cooking class, or attending a classical concert. These activities are the way to make lasting memories.
Befriend the Crew
The crew on board has vast expertise and knowledge of the different rivers and is a great resource when exploring different continents.
You'll discover that they know some of the best eateries, must-visit local attractions, where to get cheap souvenirs, and more.
Being friends with the crew could pay off in terms of discovery and having fun.
Understand That it's OK to Not Make Friends
Although solo river cruises tend to attract like-minded people, you may find that some people like to join up during trips and mealtimes.
Understand that it's fine to spend time by yourself and not mingle with the rest. Solo travel is meant to help you do things at your own pace and experience new things on your own. You shouldn't feel obliged to do what everyone else is doing.
Always Have a Backup
Previous solo travelers recommend having a backup of everything. If you have two different debit cards with varying numbers, walk with one, and put the other in a safe place. That allows you to still have access to your funds should you lose one card.
Final Thoughts
Solo river cruises are a fun way to explore different locations, rivers, and scenery. Unlike other travel plans that require you to figure out transportation, book tours ahead, make reservations, or worry about time constraints, river cruises give you the freedom to simply show up.
Hopefully, you now have an idea of the best river cruises available. Our tips will also help you learn a thing or two on how to relate with the crew and passengers on board. Finally, don't forget to have fun and make memories.
Sources