12 Best Surf Camps for Solo Travelers in 2022
Why spend your vacation at the beach gazing at the waves when you can learn how to ride them? There are several surf camps for solo travelers all over the world. These surf camps always have a lively atmosphere where you can feel free, meet new people, and, more importantly, enjoy surfing.
Below, we discuss the best surf camps for solo travelers in 2022. So, if you are seeking a week-long immersion course or a one-day intensive lesson, one of the surf camps on this list will fit the bill.
12 Best Surf Camps for Solo Travelers in 2022
1. Soul Surf School, Byron Bay, Australia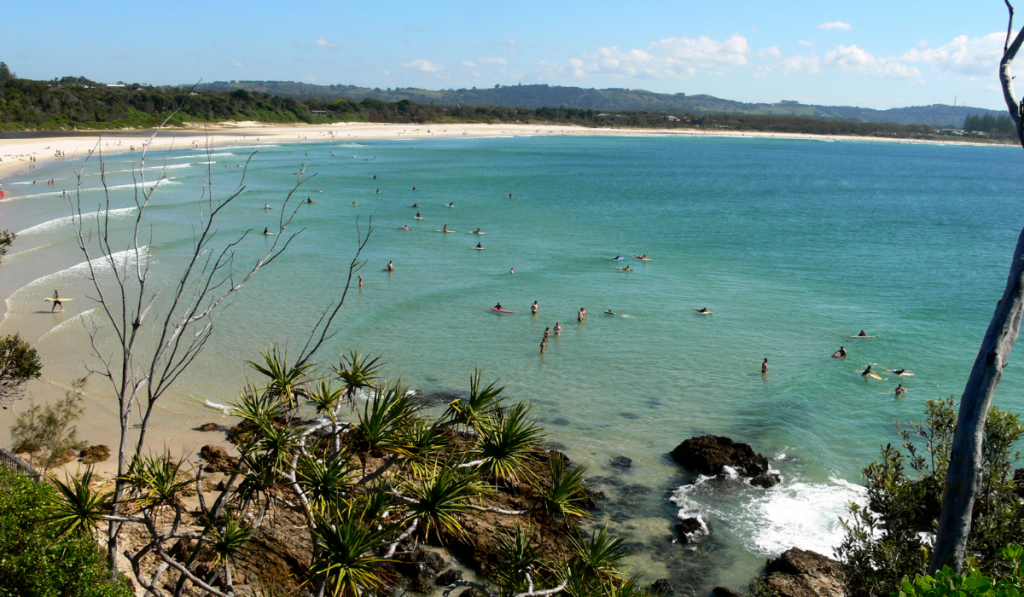 Soul Surf School is the best surf camp for solo travelers going to Australia. The surf camp includes accommodation, daily surf lessons, breakfast, and gear rentals.
Soul Surf School is perfect for surfers of all levels, from beginner to advanced. The instructors will place you in a group with surfers of similar abilities. They will also aim to tailor the lessons to your specific needs.
The hostel you will stay at while you attend South Surf School is located near Main Beach. The recently renovated structure is a light and airy space. The hostel also has underground parking, a large communal kitchen area, free Wi-Fi, and a locker in each room.
2. Shaka Surf Morocco, Tamraght, Morocco
Shaka Surf Morocco is a friendly surf camp open to surfers of all levels. You will find this camp in Tamraght, Morocco.
The surf camp provides travelers with a unique surf vacation. It has a safe, fun, and friendly environment where you can polish your surfing skills.
The camp offers travelers six- to eight-day surf camps with airport transportation, supervised surf lessons, daily lessons, and surfboard hire. Travelers will also enjoy the lounge areas and communal atmosphere at the camp.
Shaka Surf Morocco serves travelers delicious Moroccan meals and allows them to experience a proper Moroccan surf vacation. After your surf lessons, you can unwind and relax in your surf camp accommodation. The hotel has room options for solo travelers and for groups of travelers.
Accommodations include free Wi-Fi, a central swimming pool, and a ping pong table. The camp has rooms built around a central courtyard surrounding a serene garden and pool. The roof terraces are also an excellent place to relax, socialize, or get a good view of the sunset.
3. Base Surf Lodge, Newquay, United Kingdom
If you are a beginner surfer looking for a camp to improve your surfing skills, Base Surf Lodge is the camp for you. This fun-loving camp offers travelers breakfast, dorm-style accommodation, regular evening barbecues, dry-land surf lessons, and group surf lessons.
Every three days, the camp holds a two-hour group surf lesson. You can also arrange the time for your daily surf lessons once you arrive. After your surf lessons, you have enough time to explore Newquay and see what else it has to offer.
Each accommodation has a luggage room, outdoor shower, lounge area, and a smoking-free area. Most of the rooms have a panoramic view of the beaches of Newquay Bay and Fistral. Lodge residents also receive discounts from Big Green Surf School.
4. Pelan Pelan Surf and Yoga Retreat, Canggu, Bali
Pelan Pelan Surf and Yoga Retreat is a popular surf camp in Southeast Asia for solo travelers. It is also one of the most well-known surf camps in Bali. "Pelan Pelan" means "take it easy." After spending some time at the camp, you will notice everything there is more relaxed.
Pelan Pelan has well-trained local instructors that choose a different surf spot every day. The location they choose depends on the wave conditions and skill level of the student.
The camp provides surfboard insurance, board hire, surf lessons, and bicycles to navigate the area. Bali is a popular destination for solo travelers. So, be ready to meet fellow solo travelers during your stay.
The hotel accommodation has eight rooms built around a large outdoor pool. After your lessons, there are several places to relax, meet people, play with dogs, or get an outdoor massage. There is also a traditional Indonesian joglo, a yoga shala, and a beautiful garden.
5. Kite Center Garda Lake, Malcesine, Italy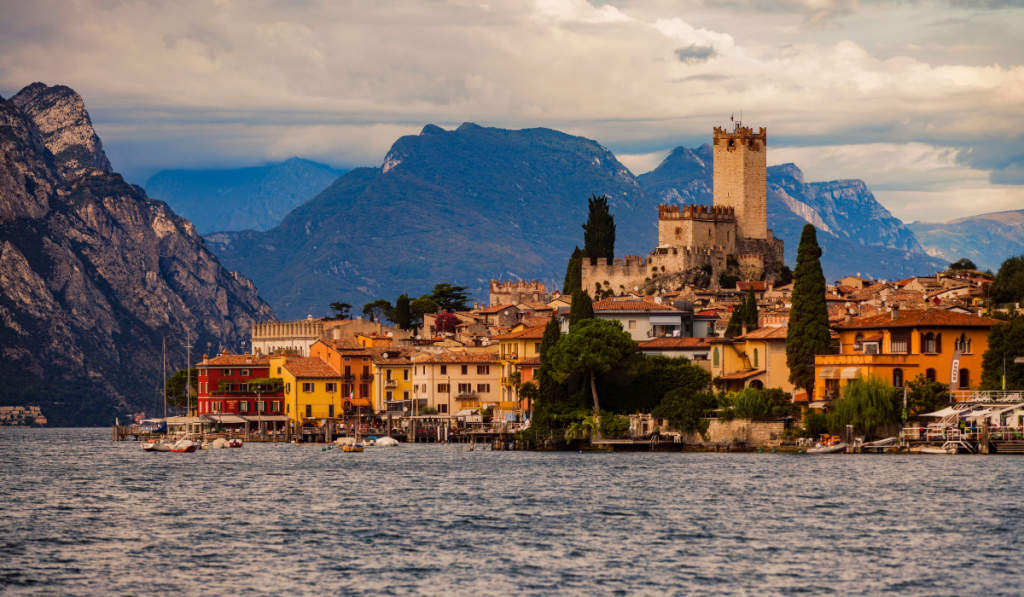 If you prefer kitesurfing to traditional surfing, then Kite Center Garda Lake is the place for you. This kite surfing camp provides the latest equipment, including kites, helmets, and life vests. You will receive lessons from ABK and IKO certified instructors.
If you are a beginner, you will need 12 hours of lessons before getting on a surfboard. The camp usually divides these lessons into two- to three-hour sessions each day.
The accommodations consist of new apartments that are part of a charming complex protected by night surveillance and an anti-intrusion system. The complex also has a swimming pool, garden, and parking.
Each apartment has storage for sporting equipment, a kitchen, a large living room, a private porch, a hammock, television, and air conditioning.
6. Volcano Surf Camp, El Madroñal, Tenerife
If you are an adventure lover, Volcano Surf Camp is the ideal destination for a vacation. It offers daily surf lessons on the beach with the best waves for that day.
The accommodations have a laid-back and relaxed atmosphere. There is a large communal kitchen where you can prepare your meals and a terrace and garden where you can relax after lessons. If you are a solo traveler, you will certainly make some new friends before your trip ends.
Several other activities are available at the camp, including diving, snorkeling, paragliding, and skating. To relax, you can try the evening yoga classes, have a massage, or explore the surrounding areas.
7. Spanish and Surf School Fuerteventura, Corralejo, Canary Islands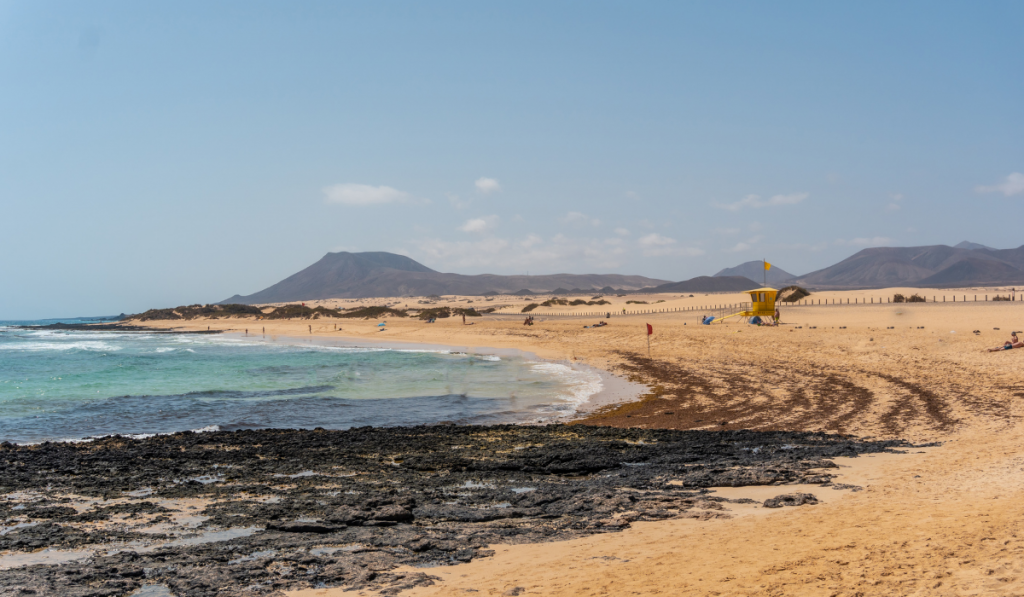 If you are looking for a surf holiday that will not put you over your budget, visit Spanish and Surf School in the Canary Islands. The camp is a 7-15 day camp that includes surf lessons, board insurance, Spanish lessons, transport, and surf gear rentals.
The accommodations are at Casa Carmen in Corralejo's Bristol neighborhood. It is a calming environment that allows you to enjoy the sunset from your backyard. The shared dorms and private bedrooms at the villa can accommodate about 15 surfers.
The camp has a communal kitchen, dining room, private parking, and free Wi-Fi. It has two lounges with a perfect view of the sea where you can unwind, read, chat, or connect to the internet. You can also go for a swim in the garden, sunbathe, or relax in a hammock.
Corralejo tends to be a hot spot for solo travelers due to its proximity to Europe and overall safety. Making friends during your trip is a guarantee.
8. Peaks 'N' Swells, Montezuma, Costa Rica
Peaks 'N' Swells is the ideal surfing vacation destination for female solo travelers. Located in the small town of Montezuma, Costa Rica, this surf camp has it all.
The accommodations are behind the beachfront and in front of the jungle. That means you will experience the best of both worlds for the duration of your trip.
Your surf package also includes photography, massages, yoga, and unrestricted access to surfing equipment.
9. Las Olas Surf Safaris for Women, Puerto Vallarta, Mexico
Las Olas Surf Safaris is a women-only surf camp that provides an atmosphere of support and not competition. It also helps surfers bond with the ocean and develops their inner strength. However, the camp is all about having fun. Even the slogan says it all: "We make girls out of women."
Your vacation at Las Olas starts when they come to pick you up at the airport and ends when they drop you off. The accommodations are in oceanfront cabana-style villas made by local craftsmen.
You can get a massage from massage therapists, who are also surfers, or attend the optional yoga session in the morning. When you are not in the mood for exploring, surfing, or SUPing, you can attend one of their famous classes, like salsa dancing or margarita making.
10. Ikarus Kite Boarding, Isla Blanca, Cancun, Mexico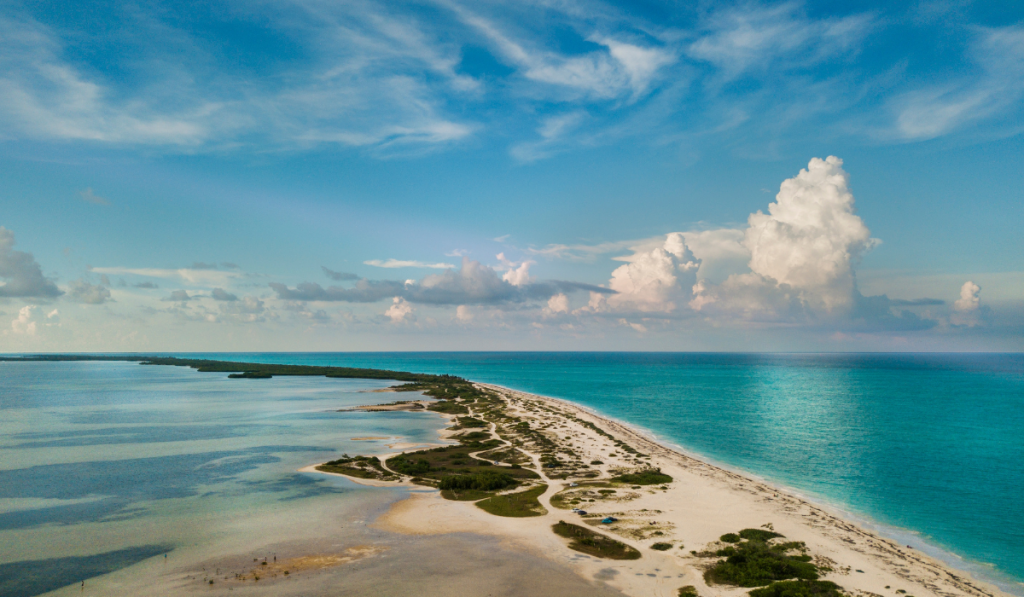 If you want to take a break from traditional surfboarding and get a little more air, then visit Ikarus Kite Boarding. Beginners get to attend a five-day retreat where Ikarus Kite Boarding instructors will introduce them to the sport. They also offer group lessons and tailor daily tuition to your needs.
Not only is Isla Blanca a hotspot for kitesurfing, but it also offers travelers several accommodation options. It has a campsite and an ecological hotel where you can choose from beach camping to hammocks.
To unwind between lessons, you can go paddleboarding, go kayaking, explore the garden, or enjoy the sunset from the private beach.
11. Variant Surf Co., Sayulita, Nayarit, Mexico
When you arrive at Sayulita, Variant Surf Co. will be there to greet you and take you to your accommodation. The accommodations are between the center of town and the beach where the surf lessons happen.
Before you hit the waves, you can enjoy breakfast every morning at a laidback café. Your instructors will take you to different surf breaks depending on your surfing level. One of the surf breaks you will likely visit is Punta Burros, a well-known right-point reef break.
After your surf lesson, your itinerary includes yoga, a massage, and some time to visit surrounding areas. The town is vibrant with beautiful sandy beaches, street food, and colorful markets.
12. Free Spirit House, Cascais, Lisboa, Portugal
The Free Spirit House is a beautiful, chill camp located close to some of the most spectacular surfing spots in Europe. Located in Cascais, Lisboa, Portugal, it is the ideal surf camp for solo, digital nomads.
The surf camp offers several yoga camps, surf camps, and kitesurf camps throughout the year. It also provides travelers with a shuttle service that transports them to the beach for their kitesurf or surf lessons.
The camp house has a bar, garden, and swimming pool. It also has a fully equipped kitchen for cooking and storing your meals.
The ground floor has a premium, shared room for six people with private rooms and bathrooms. The first floor has a premium shared room for males, another premium shared room for females, and a private room for two with a balcony and a private toilet.
Summary
As you can see, there are many surf camps solo travelers can visit from around the world. Which one will you try?
Resources: