Can You Kayak In Crater Lake?
You must have heard of the beautiful Crater Lake in south-central Oregon. This lake has deep blue waters, and visitors feel refreshed when they explore the lake. Just like others, you may be wondering if you can do various fun activities at Crater Lake.
For example, can you kayak in Crater Lake?
You cannot kayak in Crater Lake because of safety precautions. Permitting kayaking in such a place can make it overcrowded and unsafe.
You can, however, pay for a boat tour on Crater Lake as well as engage in other activities in and around the lake.
So what can you do at Crater Lake? Which nearby lakes or rivers can you kayak on? Continue reading.
What You Can Do at Crater Lake and Its Surroundings
Crater Lake is a very beautiful spot, and even though you cannot kayak on the lake, there are a lot of other fun and engaging activities. What other activities are available in Crater Lake?
Here are examples of activities you can engage in when you visit Crater Lake:
1. Boat Tours
This is the only way to access the waters of Crater Lake. The boat tours are arranged well: each tour lasts for two hours, and a new tour starts every half hour. This means that if you visit Crater Lake by yourself or with your family, you still have many opportunities to get on the lake.
Make sure that you obey the instructions and do not jump off the boat. Also, do not forget to take a camera so that you can take beautiful pictures and videos when you are on the boat. The boat tour is your only access to some parts of the lake, so you should take advantage of the photo opportunities.
2. Exploring and Hiking
You can always explore the crater and surroundings of the lake while hiking. There are so many things to see around Crater Lake.
Note that some places are only accessible by boat, so you should consider paying for the boat ride.
Some examples of what you can expect to see when exploring Crater Lake include rare wildlife and some lichens. You also get to see pinnacles, which are fossilized fumaroles.
You should wear your hiking shoes when you are visiting Crater Lake because there are a whole lot of things to see while exploring the lake area.
3. Diving
How high can you dive from? In Crater Lake, you can engage in cliff diving, where you can dive from heights of 700 feet.
Diving is free, so you do not need to pay for the boat ride or any other thing. You only need to come along with your swimwear.
Aside from diving, you can sit and enjoy the sight of other people diving. Watching divers is also a fun activity as you do not need to prove your diving skills to anyone.
4. Research
Are you a student or a researcher? Academics are highly welcomed in Crater Lake because they can add to existing knowledge about the lake. If you have any unanswered questions about Crater Lake, you can find the answers yourself by conducting research.
Crater lake is full of fossils, so you have a lot of research to do there as a geologist and paleontologist. You can also conduct some analysis on the water if you are a hydrologist or hydrobiologist.
It does not matter what type of researcher or scientist you are. There are many types of experiments that you can conduct in Crater Lake. Make sure that you get permission from the authorities first before you conduct experiments.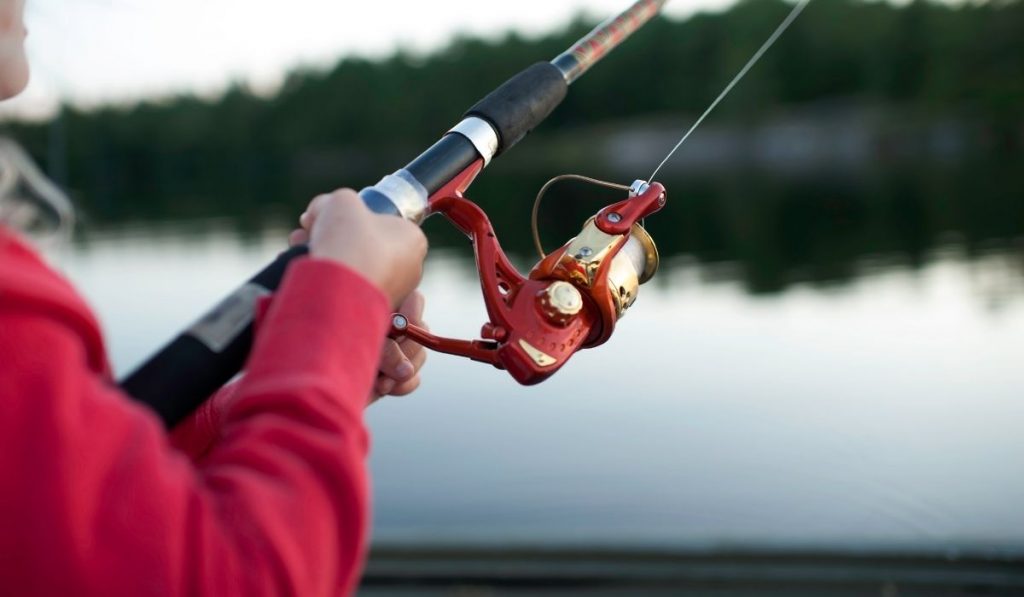 5. Fishing
Who'd have thought that you could fish in Crater Lake? Well, you can fish under supervision, especially if you paid for the boat tour. There is fishing gear available for hire too.
There are invasive fish species such as kokanee and rainbow trout in Crater Lake, so fishing for them can help save the native species.
When you are fishing, always remember to fish sustainably so that people who visit the lake tomorrow can benefit from the lake as well. Try to follow the instructions, and remember that fishing is just a fun activity for you and your family.
6. Awesome Hotel Experience
How'd you like to have the experience of a lifetime? You can visit the Crater Lake Lodge, which is a very old hotel.
Crater Lake Lodge was founded in 1915 and it has up to 71 rooms. It is in the park, so you can simply book a room and enjoy the lake fully.
The lodge has different types of rooms ranging from standard to deluxe. Each room has a private bathroom, radio, ceiling fan, as well as other needed appliances. If you are visiting Crater Lake from far away, it is wise to book a room in the lodge.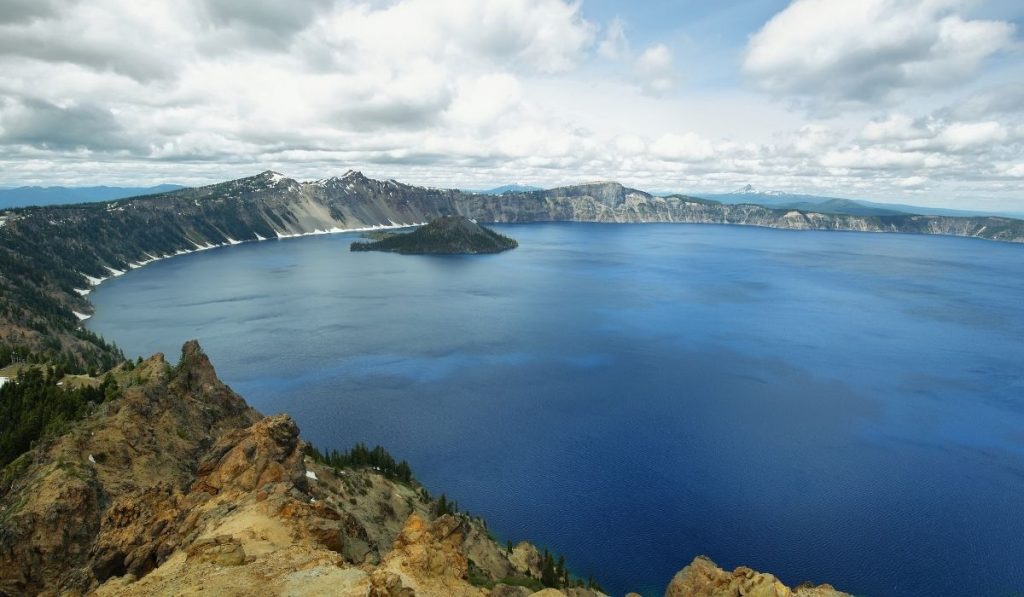 7. Panoramic Views
How would you like to see the entire lake in a single view? You can see all of Crater Lake from Garfield Peak. This accessible peak is 8,054 feet higher than the lake, so you can see the lake and its surroundings in a single view.
Some other peaks are Hillman Peak, Applegate Peak, and Dutton Cliff. These places, however, may not be fully accessible as there are no trails leading to them. If you are a fan of heights and want to see the entire park plus lots more in a single view, you could try these peaks.
8. Zip Line Adventure
Have you gone for a zip line adventure before? Zip lines are fun, and you can ride one at Crater Lake. You can have fun at Crater Lake as you go from one tree to another, engage in quick jumps, and do other fun and engaging things.
As usual, make sure that you think about safety first. Always follow instructions and do not take unnecessary risks. There are multiple zip lines around Crater Lake, so you should find one where people can see you while you use it.
Awesome activities, right? Crater Lake is a magical place, and you'd surely enjoy your vacation or trip over there.
But what if you really want to go kayaking? What lakes or rivers are available for kayaking? Continue reading.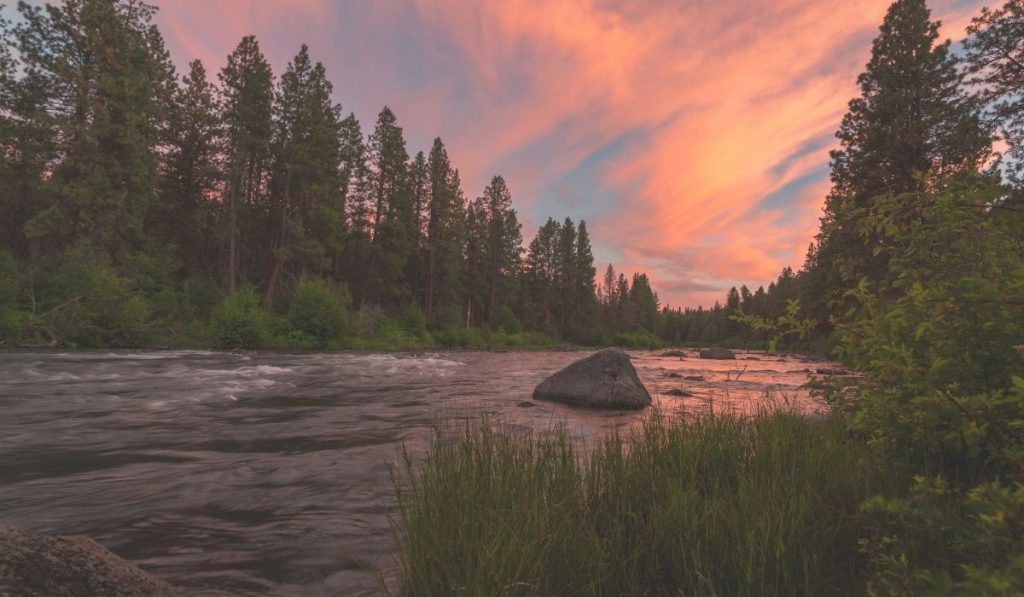 Other Lakes and Rivers Where You Can Kayak Freely
Here are some great kayaking locations in Oregon and Washington that you can visit:
1. The Columbia River
This is the largest river in the Northwest, and it is a popular destination in the United States. You can go kayaking there, and you can also go fishing. The river is not so far from Portland, so you can rent a kayak there instead of going with your own.
2. Odell Lake
Also located in Oregon is Odell lake. This large lake has a surface area of around 3,582 acres. It contains large trout, and fishing there is allowed. There is also a place to rent boats if you want.
3. Deschutes River
This is a 52-mile-long river known for its relaxing and calm attributes. If you love silence and are craving the voice of nature, this is the place to visit. You can kayak here and can also rent a boat if need be.
4. Devil's Lake
If you can find your way to the coastline of Oregon, you should visit Devil's lake. It has up to 70 miles of shoreline, and you can enjoy the sight of waves here. Aside from kayaking, you can also paddleboard here if you like.
5. Diamond Lake
If you are looking for a lake to enjoy nature to its fullest, this lake in Washington State is for you. There is a rich diversity of wildlife both in and around the lake. Note that while you can kayak here, you should not swim here because of the algae.
Aside from Crater Lake, which river or lake would you like to visit?
Final Thoughts
Crater Lake is a fun place you and your family should visit. While there are so many things to do in Crater Lake, you cannot go with your boat or kayak, and you cannot kayak in the lake. There is, however, a special boat tour for visitors so you can enjoy going out on the lake.
Sources