Is Italy Safe for Solo Female Travelers?
Italy is a small country that has a lot to offer – ancient ruins, amazing museums, beautiful cities, fascinating historical spots, breathtaking scenery, and so much more.
No wonder many people put it on their bucket lists and can't wait to visit this stunning country.
But is Italy safe for solo female travelers?
Italy is safe for solo female travelers, and you don't need to take any extra precautions when going there.
Still, let's check some of the things you should know before going there.
Why You Should Travel to Italy by Yourself
First, here are some reasons why so many female travelers dream of traveling to Italy!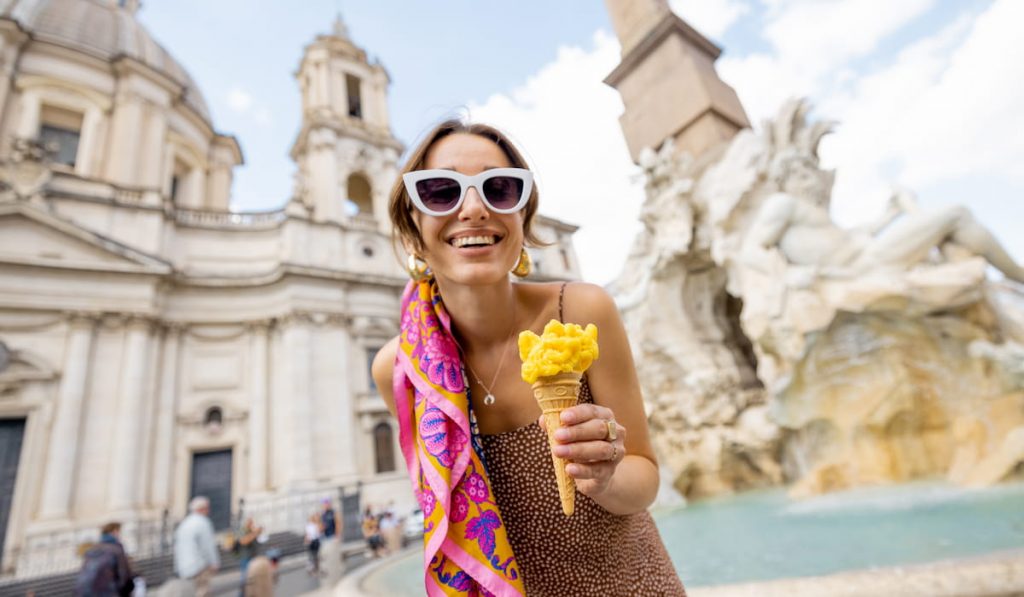 It's One of the Most Romantic Countries in the World
Have you ever imagined taking a gondola ride through the incredible canals of Venice?
Picture riding through these narrow canals while surrounded by charming Renaissance-inspired architecture, numerous "piazzas" (public squares), and fascinating historical buildings.
You're enjoying a beautiful sunset while your gondolier is singing to you in one of the world's most romantic languages you'll ever hear.
There's also Verona, this incredible city and the home of Shakespeare's Romeo and Juliet, one of the biggest and most tragic love stories of all time. Or maybe Florence, one of the world's most beautiful historical and cultural cities?
Still, scenic cities are only one part of this unique country. How about a picturesque gem like Lake Como? Or the astonishing Amalfi coast?
And, yet, this is just us scratching the surface.
Italy brings that special, old-school romantic vibe you won't find everywhere.
Excellent Food and Wine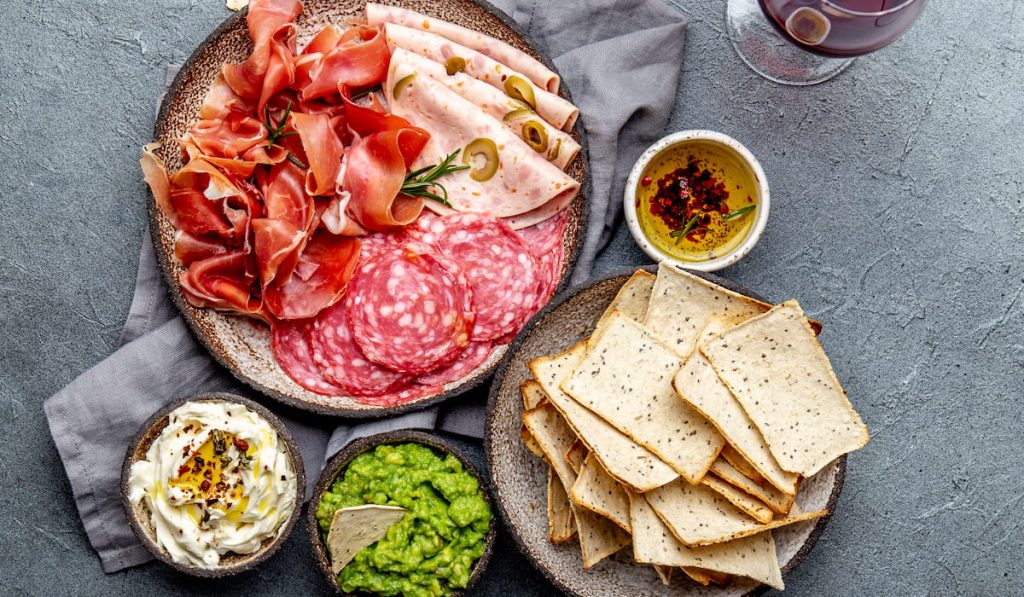 If you're a gourmand, you'll be happy to know that Italian cuisine is considered one of the world's tastiest.
Each region in Italy has its own specialties, and it's hard to say which one's the best. However, what's constant in their offer is pasta, bread, meat, cheeses, and excellent wine.
You Can Easily Get Around
When you're in the city, it's really easy to get around. Most of the time, you can just walk around and wander the beautiful streets.
Allow yourself to get lost! Italy is truly a place where you can discover magic where you least expect it.
You can also use public transport. For instance, in Venice, you can take a ferry boat, which is also a unique yet cheaper way to explore the city.
Over the past decade, the country has added multiple high-speed lines making it simpler and faster to get from one spot to another.
Breathtaking Scenery
Italy might not have some famous spots and landscapes like, for instance, Iceland or Norway.
Still, Italy offers a lot – from the lakes and mountains of the Dolomites, the recognizable cliffs of the Amalfi Coast, and the charming hills of Tuscany.
All regions offer scenic vistas in their very own unique way.
If you like Instagram-friendly places, know that Italy has numerous spots that will look great on your feed.
Great Shopping
Fashion lovers, are you there? This one's for you! Italians really take their style seriously.
Rome, Milan, Florence, and Verona are just some of the cities well-known among shopping lovers across the world!
All Roads Lead to Rome
There's a good reason why this figurative expression mentions Rome.
The Roman Empire was extremely powerful because of its roads. They used them to transport military units, knowledge, and goods to and from the capital.
In other words, Italy is a country with a rich historical and cultural background where you'll learn a lot about the past of European civilization in general.
Also, if you're into discovering artistic treasures, Italy is going to be a paradise for you! It's known for some of the most incredible works of art across the globe.
It's Safe
It would be hard to enjoy all these beauties if the country itself wasn't safe.
Of course, crime happens everywhere in the world, and not every area feels the same, but Italy is generally a safe country that easily gives you a sense of home.
We'll talk about it more below.
What If You're a First-Time Solo Female Traveler?
Is Italy good for female travelers taking their first trip alone? Let's talk about that so you can decide on your own.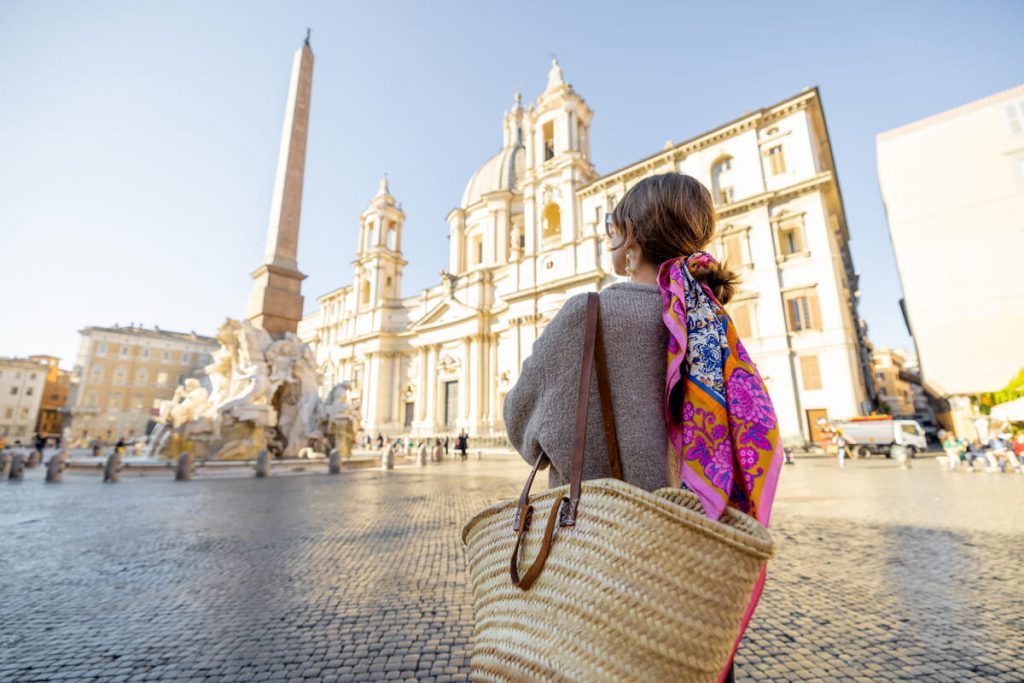 Language
Generally speaking, starting a solo-traveling adventure in English-speaking countries is better.
You won't hear many people speak English in Italy unless you're in bigger cities such as Milan, Rome, or Florence – and only if you're surrounded by younger people.
If possible, learn several basic Italian phrases to communicate more easily. Also, have Google Translate ready if you need to discuss something more complicated.
Language can be tricky in certain situations, but if you're willing to face challenges, Italy is a great place to start your adventures! After all, obstacles are just a part of the process, right?
It's a Touristic Country
Even though English is not its strong suit, Italy has been a popular tourism hotspot for a long time. The country offers all types of restaurants, bars, hotels, private accommodations, etc.
You can also find all kinds of educational and fun tours that will help you get to know this beautiful country better.
Italy's travel infrastructure is great, which means you'll always find something interesting to fill your itinerary.
Also, as already mentioned, Italy has an excellent train system. And you can always take a bus to get to your preferred location.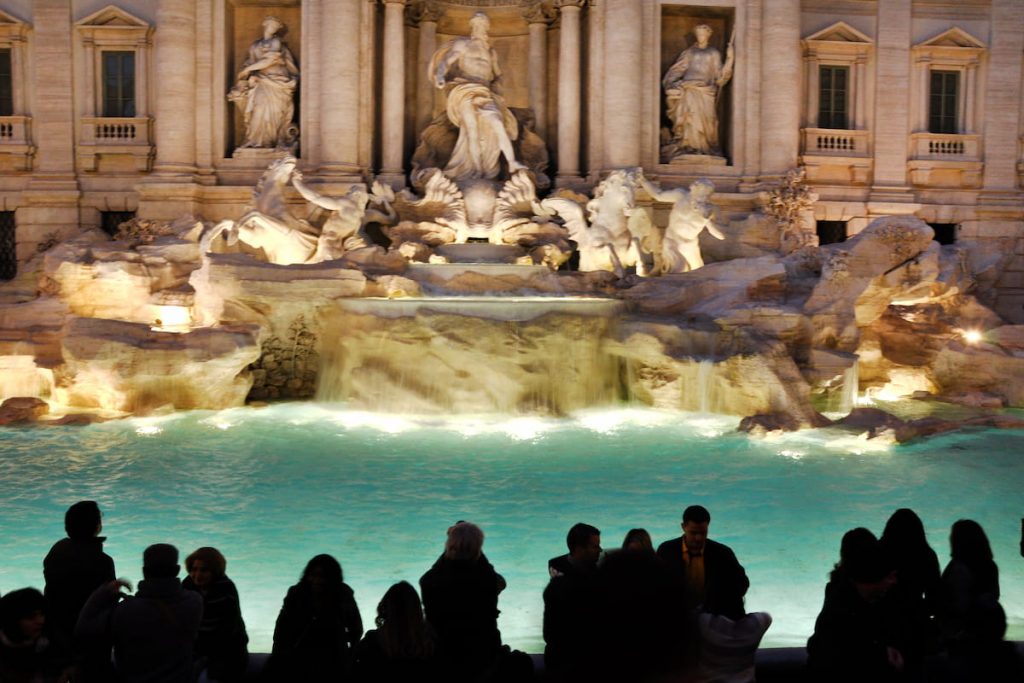 Tourists From All Over the World
Italy is a popular tourist spot, which means you get to meet people from across the globe.
If you stick to well-worn tourist trails, there will be a lot of tourists exploring this amazing country along with you.
That means you won't have to worry about being the only traveler in a town – unless that's what you really want. In that case, there are numerous charming villages and small towns where you can get familiar with how the local people live.
Group Tours
If you're a solo female traveler who prefers company, group tours can be an excellent way to meet others and have fun with people of similar interests.
Not only will you collect new memories, but it's also possible you'll make lifelong friends and exchange experiences with other travelers.
Also, certain things can be less expensive if you're part of a group tour, which means you can save money.
Strong Alcohol and Flirtatious Men
If you opt for Italy as your first solo female trip, there are a few things you need to pay attention to.
For instance, the wine could have a higher alcohol content than the one you usually consume. If you're not used to drinking, take it slow to be aware of how it affects you.
With this in mind, be careful because Italian men tend to be quite flirtatious. Experienced female solo travelers can probably deal with these things more easily, especially in cities like Naples.
Such places can be pretty intimidating to girls who are not used to men whistling or commenting on attractive women that pass by.
The best thing is to ignore men that call you out or say something like "ciao bella." If there's someone who keeps bothering you, you can always ask the local people to help.
Flirtatious men can be unpleasant, but happily, higher-level harassment is rare in Italy.
Here's an extra tip: get an international or Italian SIM card so you can act quickly in emergency situations.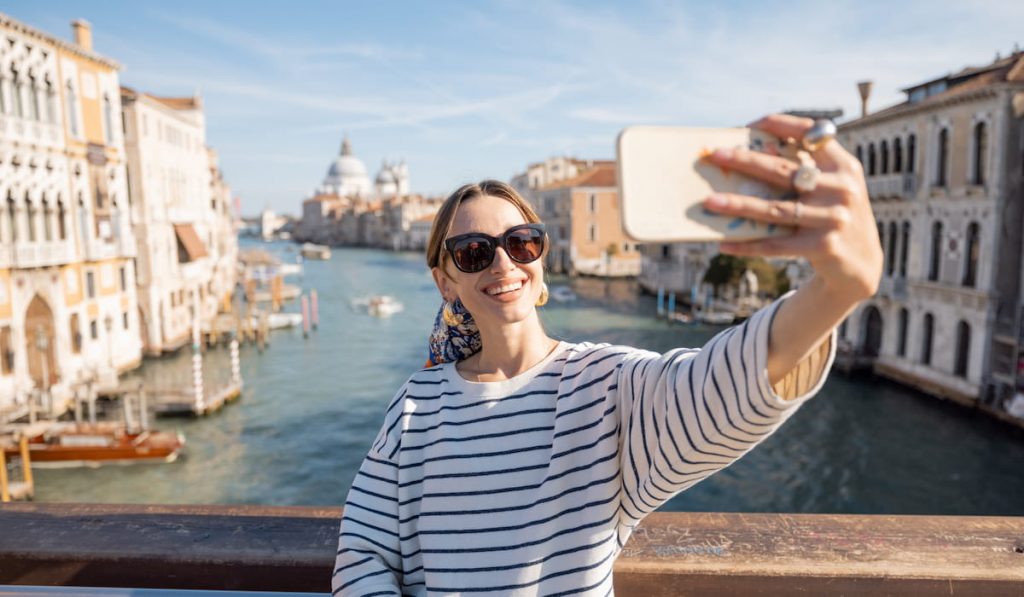 What If You're an Experienced Solo Female Traveler?
If you're already experienced in traveling by yourself, you'll certainly enjoy this gem of a country!
Since you're already familiar with how it feels to be in a foreign country by yourself, you can quickly make an effective itinerary and focus on the things you're interested in the most.
Italy definitely isn't an "amateur hour" – there are plenty of spots where you can avoid other tourists and simply take roads less traveled.
Check out Friuli, Calabria, Abruzzo, or some of the other locations masses haven't discovered yet.
Why Do Some People Say Italy Is Not Safe for Travel?
Different people will say different things, which is why you'll hear some saying Italy is not safe to travel to.
Before you make a decision based on someone else's opinion, always check a couple of things:
Does the person you're talking to travel often?
Does this person have a similar style of traveling to yours? (Some, for example, prefer resort traveling, while others tend to go around with a backpack.)
Has this person visited the country by themselves, or have they heard stories from someone else?
What things make them stressed out while traveling?
Has this person traveled to your destination in the past 3-4 years?
All in all, carefully make your itinerary so you can read and explore the specifics of the places you're about to visit.
Some Final Words
In general, Italy is an excellent choice for solo female travelers. It offers towns and cities with rich historical and cultural backgrounds, breathtaking nature, and so much more.
It's easy to get around as well as meet other travelers since we're talking about a popular touristic country.
Italy is also safe for a woman traveling solo. It can be uncomfortable when men whistle or make comments about you while passing by, but it's best to ignore it.
Violent crime rates are really low. When crimes make headlines, you especially know they're not common in the area you want to visit.
If you don't speak Italian, it can be tricky to travel around Italy because many people there don't speak English.
However, if you like adventure and want a challenge, Italy is an excellent choice!
Resources: