Backpacking Solo: 17 Tips You Should Know
One of the must-do things on many people's bucket list is to travel all around the world at least once in their lifetime. In fact, if you can travel frequently, it certainly would be a dream come true.
But to be a frequent traveler requires money, time, energy, and other resources. Hence, some people decide to wait until they have saved up enough money to travel with their family.
On the other hand, others can't wait long enough and decide to go with a cost-effective, less-hassles option, which is solo backpacking.
Solo backpacking is one of the best ways to explore the world's infinite possibilities. You can be in one place today and move to your next desired destination in the next few days. There are no restrictions, no people to tell you what to do, and the freedom to be all by yourself.
However, not everyone is equipped to travel alone, especially if they haven't done it before. If you're thinking of going backpacking on your own, we thought of a few golden nuggets that can surely help you. See below for 17 tips for backpacking solo.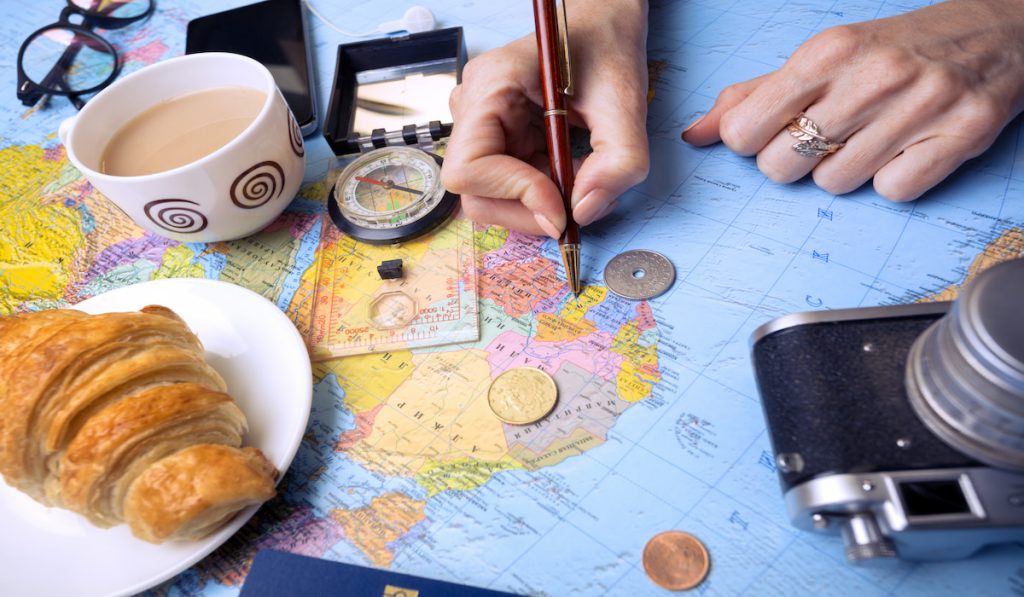 Plan Your Trip Accordingly
Like the old saying, failing to plan is planning to fail.
Although you are going on a solo trip, you should always plan ahead to avoid unexpected situations that may arise. You always have the freedom to go anywhere but be sure to follow your schedule.
For instance, you must remember your flight time or when you should be at the train station. Being careless can lead to many problems down the road, which leads us to our next point.
Find a Good Insurance Plan
It goes without saying that accidents and unfortunate events can happen anytime, anywhere. Don't skimp on your budget when it comes to insurance.
Obtaining travel insurance should always be your main priority before starting your trip. There are many options for travel insurance ranging from single-trip travel insurance to something long term.
Some of the things that this backpacker insurance would cover are medical emergencies, natural disasters, flight delays and cancellations, stolen baggage, death in another country, and more.
Higher insurance premiums can cover many things. But there is nothing wrong with choosing the most basic package.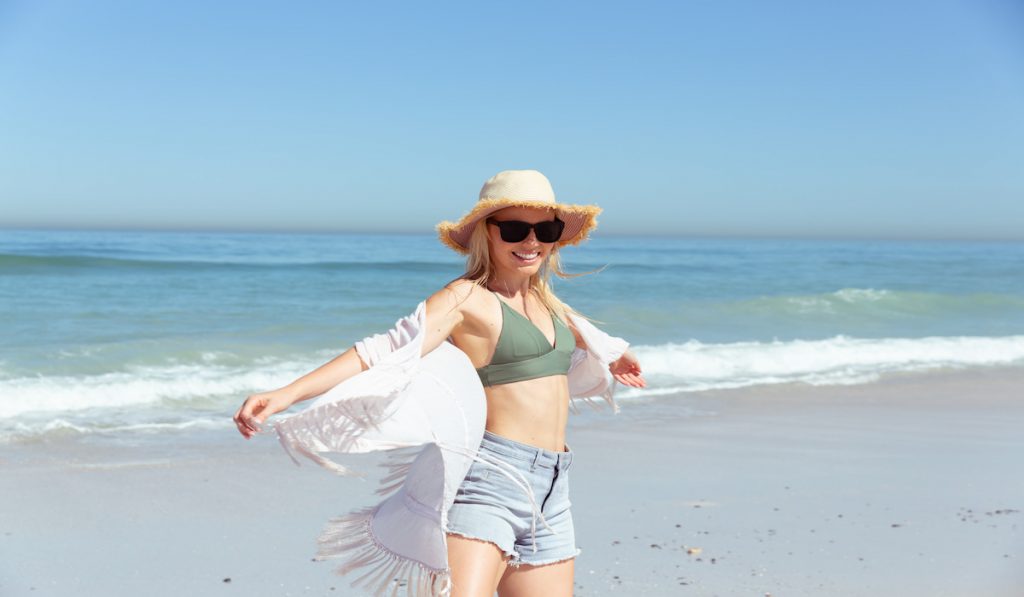 Find an Easy Destination
Let's be honest; you want to go to all the exotic places like deep forests, abandoned historical sites, and beautiful European mountain summits.
However, some places aren't practical to visit, especially if you travel alone. So, find an accessible destination or places that are easy to reach.
However, if you're still determined to travel to your desired destinations, you should find an experienced backpacker or the local people and ask for their advice.
Book a Cheap Flight
Finding cheap flights can definitely save you a lot of money.
Your flight is just a means to an end, your vehicle to get you from point A to point B. There is no need for a fancy cabin or a first-class ticket.
So, you should always be alert and check the airline websites frequently. You can also go to the airline directly and ask for more information or better offers.
Travel as Lightly as You Possibly Can
If possible, you should always bring just the essentials and avoid carrying things you don't need. Essentials include your personal documents, daily clothes, water bottle, medicine, phone, and device chargers.
To save more space, don't bring the stuff that is available anywhere you go, such as a toothbrush, a towel, a hairdryer, soap, shampoo, and other miscellaneous items.
Although some airlines and passenger trains will allow you to carry extra luggage, there is no need for an additional bag if you already have what you need inside one bag.
Traveling lightly also won't put too much pressure on your back.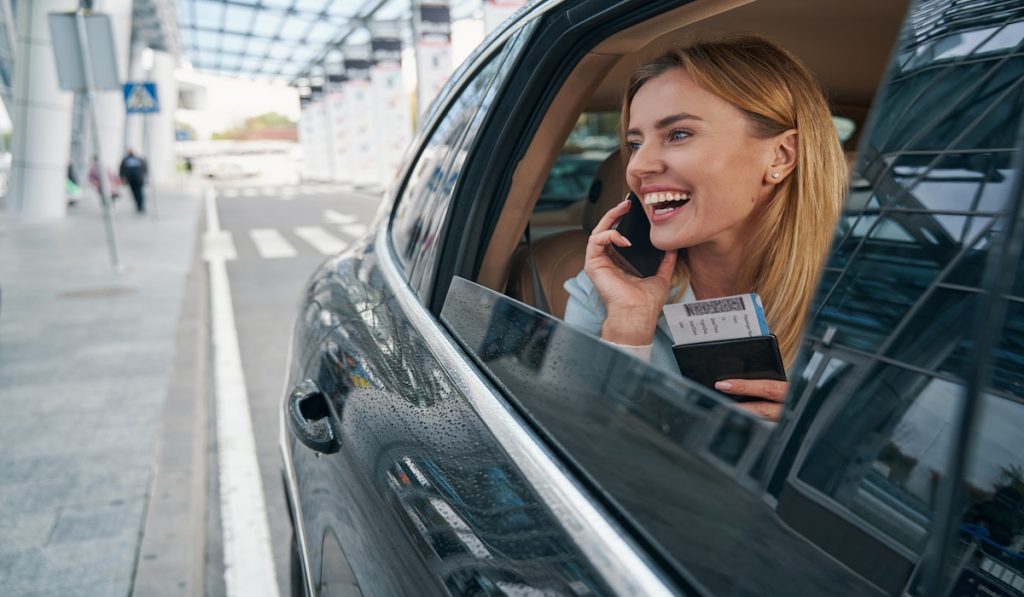 Inform Your Family or Friends About Your Trip
No matter where you go, safety should always be your primary concern. Although you are traveling alone to another state or country, it is always better if your family or friends know about your trip.
You don't have to share every detail. Just let them know when you leave and where your destination is.
If possible, you can also stay in touch with them once you have safely arrived and keep them posted. Who knows, they might have suggestions or advice that can make your trip better and more enjoyable.
Make a Backup of Your Documents
Before your trip, make a backup of your passports, government ID, driver's license, flight and credit card details, and other personal documents.
Utilize Your Smartphone Wisely
Nowadays, everything is at the tip of our fingers. Using the internet and smartphones, there are many things that you can do to help you with your trip.
So, use your phone and take a photo of a map of the place you're about to go and keep it offline. This will help you to locate the area on the map whenever there is no internet available.
Then, download all the applications that you can use offline, such as a compass app, dictionary app, text-to-speech translation app, and many more. You can also invest in a good, high-capacity power bank as backup power for your devices.
As long as there is electricity and internet, with a smartphone you can always research and revise your plan.
One thing to remember is that you should always keep your device close to you. There is no telling when or where it might get stolen or lost.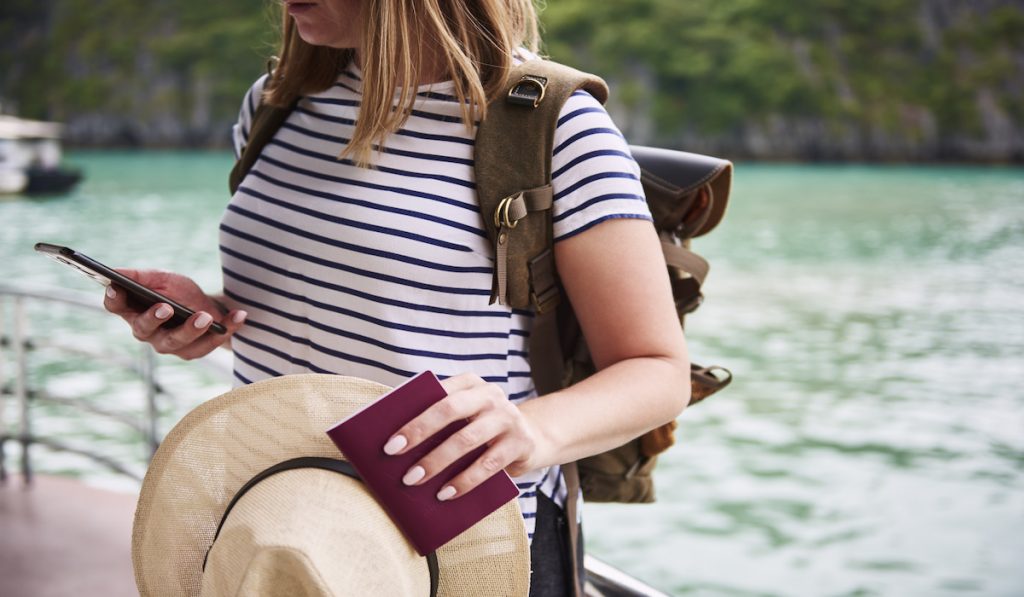 Always Keep Your Valuable Items With You
NDon'tleave your passport and personal documents in an open or public space. no matter where you go
If possible, buy a chest bag or money belt and keep all your valuable items on your body.
But if you are still unsure about your safety, especially if you are a woman, you can carry pepper spray or a mobile alarm as a means of protection. Whether you like it or not, you have to stay vigilant and aware of your surroundings.
Find Good Hostels or Boutique Hotels
Staying in hostels or boutique hotels is cheaper than staying in standard hotels. Some of them are located near many public facilities and are easier to access.
Most hostels are equipped with communal rooms where you will share bathrooms or toilets with other travelers. If you're a social butterfly, then this is one of the best ways to meet your fellow backpackers.
But if you're a private person and need a personal space, getting your own room in boutique hotels would be your best option.
Some hostels and boutique hotels will also give you coupons and advise you on the do's and don'ts in the local area.
Keep Your Meals Simple and Healthy
For most backpackers, getting delicious food every now and then would be a bonus. But that doesn't mean that you can't stay on your budget and still eat healthy.
If you're staying at hostels, you can purchase local raw ingredients and cook your meal in the shared kitchen. Hostels will also provide utensils, cookware, silverware, pots, and pans that you can use freely.
On the other hand, some boutique hotels can provide you with meals and a minibar if you're keen on trying their local drinks. But you have to be ready to spend more money on their food and service.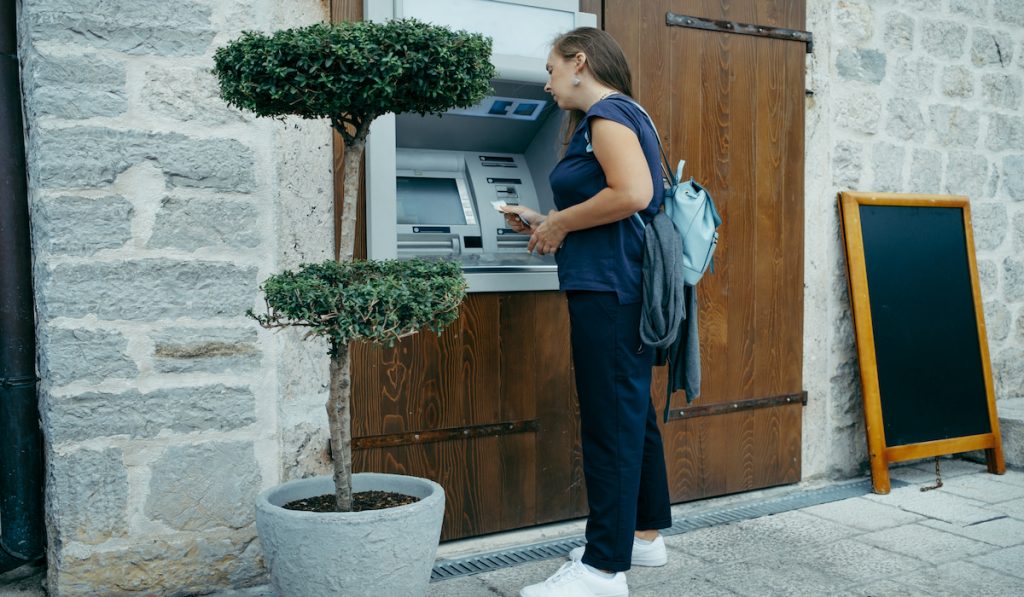 Monitor Your Spending
Psychologically, we tend to overspend when we are happy or stressed. As you travel, you might feel overwhelmed by the joyful feeling of being in another country or feel homesick and miss your loved ones.
However, all of these states are temporary. So, avoid excessive spending on food, souvenirs, or even alcohol.
You might be thinking that the exchange rate of your currency is favorable and that you can afford to splurge on many things. Once again, stick to your plan and budget.
One of the easy ways to manage your spending is by setting a daily spending limit on your credit card. Spare some cash, too, just in case the local ATMs are out of service or broken.
Do Extra Research for Any Health Risks
Some destinations might have a recent outbreak of diseases or a history of people contracting illnesses they don't usually get. Hence, the best course of action is to do thorough research about your preferred destinations.
Then, get vaccinated or ask your doctor for any prescriptions that can help prevent harmful diseases in other countries. You can also check with your government's advisory website and look for any potential risks regarding your chosen destination.
Drink Responsibly but Enjoy Your Trip
There is no harm in having some alcohol to elevate your mood. However, keep it light and drink moderately.
Here are some more tips:
Never leave your drinks unattended.
Always drink from a fresh glass and avoid taking drinks from strangers.
If you're drinking in a bar, mind your surroundings and don't tell strangers where you stay.
If you don't feel too well, take a cab. Don't walk back to your room.
Know the Weather
Although it might seem like a small thing, knowing about the weather in your chosen destination can be very helpful.
Do your best to check the weather forecast, especially if you're planning on doing outdoor activities.
Of course, you definitely can't predict if the rain is going to come, but with enough preparation, you can be ready when it does.
Knowing the weather conditions will help you avoid packing unnecessary clothing in your backpack when traveling to places that require thinner and lighter clothing.
Be Careful and Avoid Risky Activities
Unless you are an experienced hiker or trailblazer, stick to activities you can comfortably do. If you're afraid of heights, then avoid extreme activities such as mountain climbing or bungee jumping.
But if you're a daredevil and love to challenge yourself, find any experienced travelers and ask for their advice before doing anything risky. Always weigh the pros and cons of every activity.
Embrace the Emotional Challenges
When you travel with your family or friends, there will always be someone to talk to. But when you're backpacking alone, you have to embrace the emotional challenges you will face.
For instance, solitude will be your best friend if you're new to certain places. But that can change if you make an effort to mingle with the locals and socialize with other travelers.
If you're an introvert and prefer to be alone, there is nothing wrong with doing all the activities yourself.
There might be some new things that you have to learn, such as reading maps, using a compass, estimating emergency budgets, dealing with unexpected medical issues, and more.
Final Thoughts
All of these tips are practical, no matter where you live and the place you're about to go to. It might be a daunting task to adapt to this new way of traveling.
But with enough time, you will get the hang of it and experience something you never felt before. All that matters is your will and desire not to limit yourself and embark into the unknown with both feet in the water!
Resources